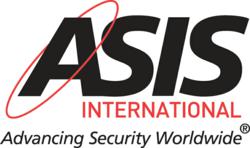 Alexandria, VA (PRWEB) December 19, 2012
ASIS International(ASIS), the preeminent organization for security management professionals worldwide, is pleased to announce its ANSI standard, Management System for Quality of Private Security Company Operations– Requirements with Guidance (ANSI/ASIS PSC.1-2012), has been adopted for use in the United Kingdom. Published in March 2012, the PSC.1 standard establishes an auditable mechanism for Private Security Service Providers to provide demonstrable commitment, conformance, and accountability to the principles outlined in the International Code of Conduct (ICoC) for Private Security Service Providers and best practices of the Montreux Document.
"The Government aims to raise the global standards of private security companies working in complex and high risk environments overseas," wrote Mark Simmons, Parliamentary Under Secretary of State, Foreign and Commonwealth Affairs. "To this end, we have been working closely with interested partners, including industry and civil society, to establish a voluntary, independently audited and internationally recognised regulatory system that is practicable, effective, and affordable. We now intend to issue an HMG publication specifying that ASIS PSC 1-2012 is the applicable standard for UK-based PSCs working in complex environments on land overseas."
"The ICOC mandated the development of auditable standards to ensure that signatory companies are implementing their commitments under the code." Mark Simmons further noted that: "This standard was drafted in a multinational and multi-stakeholder forum in which UK Government, UK industry and UK civil society fully participated."
Private Security Service Providers including Private Security Companies (collectively "PSCs") play an important role in protecting state and non-state clients engaged in relief, recovery, and reconstruction efforts; commercial business operations; diplomacy; and military activity. The purpose of this standard is to improve and demonstrate consistent and predictable quality of services provided by PSCs while maintaining the safety and security of their operations and clients within a framework that aims to ensure respect for human rights, national and international laws, and fundamental freedoms.
"PSCs need to conduct their business and provide services in a manner that respects human rights and laws," says Dr. Marc Siegel, commissioner, ASIS International Global Standards Initiative and chairman of the Technical Committee. "This standard serves as a differentiator for PSCs to assure quality of services while maintaining the safety and security of their operations with respect for human rights and fundamental freedoms. The standard, developed by over 200 Technical Committee members from 24 countries, will help PSCs provide better services while abiding by applicable laws and respecting human rights of all parties while working in complex and high risk environments overseas. It behooves any client from either the public or private sectors to follow the lead of the US and UK governments and use the PSC.1 standard in their contracting process for their use of PSCs operating on land in complex environments overseas."
ASIS continues to develop the series of standards in support of the ICoC and Montreux Document with upcoming standards for a maturity model for the phased implementation of the PSC.1 and guidance on using the ANSI/ASIS.PSC.1 for maritime security.
The work of preparing ASIS Standards and Guidelines is carried out through the ASIS International Standards and Guidelines Commission and its committees. An ANSI accredited Standards Development Organization, ASIS actively participates in the International Organization for Standardization, developing standards and guidelines within a voluntary, nonproprietary and consensus-based process, utilizing the knowledge, experience and expertise of ASIS membership, security professionals and the global security industry. View a complete list of all ASIS Standards and Guidelines currently under development.
# # #
ASIS International is the preeminent organization for security professionals, with 38,000 members worldwide. Founded in 1955, ASIS is dedicated to increasing the effectiveness and productivity of security professionals by developing educational programs and materials that address broad security interests, such as the ASIS Annual Seminar and Exhibits, as well as specific security topics. ASIS also advocates the role and value of the security management profession to business, the media, government entities and the public. By providing members and the security community with access to a full range of programs and services, and by publishing the industry's No. 1 magazine—Security Management—ASIS leads the way for advanced and improved security performance.