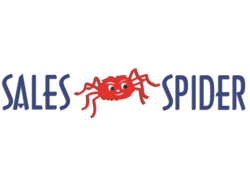 Toronto, ON (PRWEB) December 22, 2012
SaleSpider is pleased to announce that SaleSpider members can now update and manage their activities on Google+ Pages directly from their account on SaleSpider.com. This will allow SaleSpider's 1.1 million members to list and manage their updates and activities in one place, cementing SaleSpider.com as the "go-to" social network for small business owners.
The SaleSpider social network has grown by over 500% over the past year, continuing as a leading b2b social network. Over the past 2 months, SaleSpider has focused on integrating the SaleSpider social network with other major players in social media, including Twitter, Facebook and LinkedIn. With the latest addition of Google+, SaleSpider members can manage all their major social accounts from SaleSpider.com, allowing SaleSpider members to save time.
Google+ Pages were launched last year as a way for businesses and brands to connect with their customers online. Now that SaleSpider offers support for Google+ Pages, SaleSpider members will have direct access to both networks allowing members to share and connect with their professional networks and customer bases like never before.
About Sales Spider Media:
SaleSpider Media is a leading internet company with 5 fast-growing, highly-related brands serving loyal consumer and business audiences...our mission is to harness the power of interactivity to make daily life easier and more productive for people all over North America and The World.
SaleSpider Media's exclusive web properties have millions of opt-in members and unique visitors and are growing by over 90% each quarter. The company has deep reach to in-market buyers in Auto, Travel, Finance, Insurance, Technology, B2B, and many more!
SaleSpider Media works with top Fortune 100 companies and is a leader in...

First Party Data Targeting reaching "ready to buy" consumers
Reaching Business Decision Makers by company size, industry, title and geography
Social Media, multiple platforms including the largest small business social network in North America
Email Marketing Programs (over 50 million opt-ins) that reach targeted b2c and b2b buyers
To learn more about SaleSpider Media, please see SaleSpiderMedia.com or SaleSpider.com.