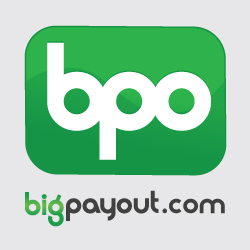 "Within 30 days I was showing up on the maps section of Google and my phone was ringing off the hook!" - Grant, AZ CoreBalance Studio
Salt Lake City, UT (PRWEB) December 21, 2012
Bigpayout is a top Affiliate Network specializing in driving traffic to websites and providing services that range from website development, to Pay Per Click Management, to getting a site ranked with the Search Engines. Bigpayout has teamed up with a company that has developed a proprietary software (not available to the public) that works hand in hand with Google. This software tracks, monitors and maintains your listings. It also notifies Bigpayout by email when a customers listing drops so they can go in there, fix it and get you back up to the top. Since Google currently dominates 83-85% of the searches done worldwide, it is important to know how to get ranked with them. 87% of their clients have a #1 position in 3 out of their 5 categories.
This begs the question "How does Bigpayout get you ranked"?
Google has over 27 known scoring factors that determine where a website is placed on the local listings. Bigpayout knows those 27 scoring factors and handles the day to day operation of complying with those factors to get sites front page listings. (Bigpayout is 100% compliant with Googles Guidelines) Often, by following the scoring factors sites get ranked higher and show up first, even if the business is not the closest Geographically.
60% of consumers will follow there search by city and state. 37% of those will make a phone call off that map or walk into that business the same day they do a search. More than 80% of all searches done on the internet are done just through Google itself.
Not only do they get sites ranked on Google, but they also show rankings on Yahoo, Bing, and 63 to 70 other search engine and directories. Bigpayout also guarantees customers will be listed on the front page of Googles local search under 3 of 5 terms selected by the client within 60 days.
Bigpayout has helped over 3000 businesses throughout the nation with their services. For more information or details please visit http://Bigpayout.com or call 801-701-9220