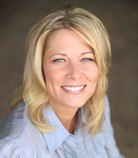 Impeccable Service and Cost Efficiency is what JSA is all About
Atlanta, GA (PRWEB) December 20, 2012
Jet Senters Aviation Atlanta private jet charter company announces former Netjets executive Lisa Senters-McDermott as CEO. Jet Senters Aviation (JSA), a private charter brokerage company dedicated to safety further reported impeccable service and cost efficiency as the two most important focul points of the new service as follows, "The company as created from listening to clients' feedback from years in the aviation industry, Senters-McDermott is offering a new brand of full-service global private aviation. I'm thrilled to be able to utilize my 15 years of private flight experience to benefit Jet Senters Aviation clients," says Senters-McDermott, "our vast network, resources, relationships and industry insight will provide our customers with total efficiency, zero hassle or hidden fees and limitless possibilities."
Jet Senters Aviation reports access to approximately 4,000 jets worldwide to secure the safest, most cost-efficient and luxurious flights in as little as four hours notice. Brokering only Wyvem and Arugus-approved aircraft, the globally-recognized gold standard of aviation safety, JSA reports that it has no membership fees, fuel surcharges, acquisition costs, blackout dates or monthly maintenance charges.
JSA elaborates that as founder of a charter brokerage company in 2001 and Marquis Jet/Net Jets executive from 2003-2011, Senters-McDermott is known as the go-to resource in private aviation.
JSA stated further that, "Known as the go-to resource in private aviation, Lisa believes in the personal service side of flying, and is excited to get back to being the concierge of the cumulonimbus, providing her clients with an extraordinary experience each time they travel. Perhaps the greatest contributor to her success is her belief that client relationships are at the forefront of everything she does, and she values the relationship above all else."