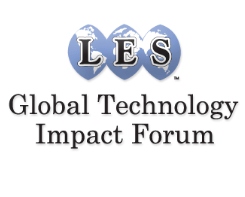 The activities of GTIF 2013, its Strategic Partners and it's participating organizations will ensure a strong foundation for the next generation of intellectual property licensing and technology transfer for the betterment of mankind.
Alexandria, VA (PRWEB) December 19, 2012
The Licensing Executives Society International (LESI) announced today the Strategic Partner Organizations to the Global Technology Impact Forum (http://www.GTIForum.org). The Global Technology Impact Forum is the largest gathering of non-governmental organizations dedicated to the promotion of intellectual property licensing and technology transfer for the betterment of mankind. Contributing to the Global Technology Impact Forum for the second year as Strategic Partner Organizations are: the World Intellectual Property Organization (WIPO), the World Trade Organization (WTO), and the US-based Center for Applied Innovation.
According to event founder and meeting co-chair, James E. Malackowski, "The collaboration between LESI and its event strategic partners represents annually the greatest mindshare on matters related to commercial and humanitarian technology transfer." Mr. Malackowski continues, "The senior leaders of these organizations are both thought-leaders as well as decision-makers capable of bringing substantial resources and support for initiatives incubated or debated at the Forum."
Taking place on January 20-22, 2013 at WIPO's headquarters in Geneva, Switzerland, the Forum will feature speakers from Europe, Asia and the Americas. The event will address topics focused on the areas of innovation economics, policy and implementation, including:

Economic impact expected from intellectual property in 2013
Recent changes and expectations for global innovation policy
Current efforts towards compulsory licensing
Emerging intellectual property exchange efforts
Markets for humanitarian technology transfer
Patent office programs supporting humanitarian technology transfer
Trade secrets as an economic asset
Basic valuation of intellectual property rights
Regional intellectual property driven economic development
Public-private partnerships to fund global intellectual property development, and
Improving public access to health care technology globally.
The inaugural LESI Global Technology Impact Forum, held in January of 2012, included more than 25 participating NGO's and in excess of 150 attendees.
Institutional participation in the LESI Global Technology Impact Forum 2013 is by invitation only. The public, individuals and the media may register to observe the proceedings at http://www.lesi.org/events/lesi-meeting-previews.
About the Licensing Executives Society International, Inc. (LESI)
Founded in 1972, the mission of the LESI is to function as a non-profit professional organization supporting LES member societies in: setting and maintaining global professional standards for licensing executives; facilitating professional networking between LES societies; providing quality educational content for member societies; and serving as liaison between leading global organizations and policy forums concerning the significance and importance of licensing and other transfer of technology and intellectual property right. LESI represents more than 12000 individual members in over 90 countries.
Visit LESI.org for more information.
Follow GTIF 2013 announcements and news on Twitter at #GTIForum.