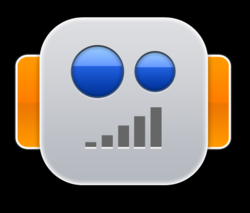 The app is a gateway to USF Addicts' forums and social media pages
(PRWEB) December 21, 2012
USF Addicts provides a fan's perspective of the world-famous Universal Studios in Florida. The new mobile app, created on the DIY app builder at appsbar.com, and released on the appcatch.com market place, is an offshoot of the blog hosted at usfaddicts.net.
The application is much more than a mobilized website as this dynamic app provides guides to the rides and events at Universal and Islands of Adventure. The group also produces a podcast available through the app and offers, pictures, videos, and blog updates.
The app is a gateway to USF Addicts' forums and social media pages. The app optimized for both iOS and Android smartphone use.
To create an app of your own with the free and easy-to-use app maker, go to appsbar.com. To view download other interesting new apps for free, visit appcatch.com.