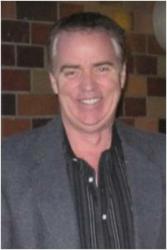 At The Adoption Center of Choice, we're thrilled to assist our single clients adopt babies.
American Fork, UT (PRWEB) December 19, 2012
The Adoption Center of Choice, Utah's leading adoption agency that offers complete care for birth moms throughout pregnancy and beyond, is deeply supportive of Actress Connie Britton's decision to adopt a child as a single parent. With numerous agencies all over the world banning single parent adoption, The Adoption Center of Choice is one of the proud few that would welcome the Nashville star, and other women seeking to adopt. Read the Connie Britton article in People magazine.
"We've received so many calls from discouraged single women who want to adopt, but have been turned away from other agencies because of their status," says James Webb, CEO of American Fork's Adoption Center of Choice. "At The Adoption Center of Choice, we're thrilled to assist our single clients adopt babies, and we stand by our record of providing our birth moms with living assistance, housing and comprehensive counseling."
Jane T., a single woman who adopted an infant from The Adoption Center of Choice, says "I called so many adoption agencies here and abroad to find a baby to adopt, but I was told, time and again, that if I didn't have a husband or long-term partner, it wasn't going to happen. Not only was The Adoption Center of Choice warm and encouraging about helping me adopt, they made the process so pleasant and positive that I've recommended them to other single friends."
Birth mothers are invited to contact The Adoption Center and have a confidential conversation with one of the professional staff members who will answer any questions and provide additional information as needed. Or visit their website at http://www.theadoptioncenter.com.
ABOUT THE ADOPTION CENTER
The Adoption Center of Choice is a full service adoption agency licensed in the state of Utah specializing in infant adoptions since 1995. The full service staff is composed of caring individuals who range from adoptive parents, birth parents, adoptees and professionals that have extensive knowledge about adoption. The child and the birth mother have been and always will be the number one priority for The Adoption Center. With 17 years of experience and over 1,200 successful adoptions the highly trained staff is there for the physical and mental well being of the child and birth mother. The Adoption Center offers various services that provide benefits for parents who can't take care of their children and for those seeking to complete their family.