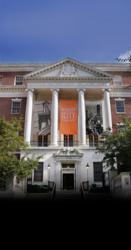 New York, NY (PRWEB) December 21, 2012
It's the time of the year to celebrate with friends and family, and to explore a cultural wonder on the Upper East Side: the Museum of the City of New York.
The City Museum is launching its second annual Sweet Treat in December event, in which anyone who visits the Fifth Avenue institution from December 26th to January 2, 2013 receives free 'made in New York' ice cream with paid admission.
The artisanal frozen treats by Brooklyn's own Blue Marble Ice Cream will be handed out in the café, where visitors can also enjoy pastries, coffee, tea, hot chocolate and assorted foods.
Visitors can additionally enjoy the new exhibition, "Currier & Ives and Other Winter Tales," presenting highlights from the Museum's exceptional collection of works by 19th-century New York's preeminent printmakers. The exhibition includes Currier & Ives's iconic winter scenes of skaters in Central Park, 19th-century skating outfits, old-fashioned ice skates, and a real one-horse open sleigh.
Shop with specials at the Museum's Shop:
It's also time for Double Discount December. All month long – except for Christmas Day – members get a double discount in the Museum's Shop, including New York City-made jewelry, home décor, scarves, and accessories.
At the Museum of the City of New York, items in the Museum Shop include apparel, stationery, photographs, children's items, prints, and unique New York City mementos. Additionally, the Museum Shop now features the exclusive Tillett collection with stunning Tillett-interpreted home décor and fashions, in conjunction with the current exhibition "The World of D.D. and Leslie Tillett."
About the Museum of the City of New York:
Founded in 1923 as a private, nonprofit corporation, the Museum of the City of New York celebrates and interprets the city, educating the public about its distinctive character, especially its heritage of diversity, opportunity, and perpetual transformation. The Museum connects the past, present, and future of New York City, and serves the people of the city as well as visitors from around the world through exhibitions, school and public programs, publications, and collections. Visit http://www.mcny.org to learn more.