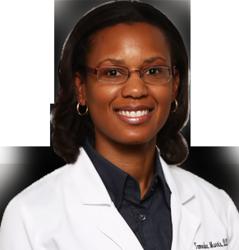 Dr. Morris and her staff are extremely personable and professional. In addition, I was impressed with the esthetics and the high-tech equipment in her office. I was very pleased with my visit.
Washington, DC (PRWEB) December 21, 2012
Dental Serenity and Dr. Tamesha Morris was awarded the "Best of the Best" designation for excellence by Follow Media Consulting, Inc. in the category of Dentist in Dumfries and Dentist Woodbridge. They can be reached at (703) 445 - 9600. This award signifies the continued commitment and dedication of the areas best in dental care services.
Dental Serenity is a dental practice located in the Southbridge shopping plaza in Dumfries, VA. Located next to the Super Walmart, Dental Serenity™ strives to bring quality dental care to both the residents of Dumfries and surrounding areas. Since opening in early 2011 they have strived to become a welcomed member of the community.
Dental Serenity understands that trips to the dentist are sometime filled with anxiety and concern. Dental Serenity™ feels that your trip to the dentist should be an enjoyable experience in a comfortable and relaxing environment. As such, they strive to take away the anxiety of each visit by supplying their patients with the following amenities:
Flat screen televisions in treatment rooms
Aromatherapy throughout the office
Neck massagers in waiting room
Soothing music to help stimulate a relaxed mood
Free high speed wireless internet
Educational patient videos.
Dental Serenity offers dental services such as dentures, dental emergencies, root canal therapy, dental extractions, fillings, sealant and a wide variety of dental services. For more information on their clinic services and appointments, you can call them or just visit their website at http://www.dentalserenity.com/.
About Follow Media Consulting, Inc.
Named one of the best SEO companies by Jonas Marketing, Follow Media Consulting, Inc. is a rapidly growing worldwide firm of SEO, Social Media, and Mobile Marketing Professionals. Follow Media Consulting, Inc. headquarters is located in Richmond, VA. However, our professional team is networked across the world, with regional offices across the United States, in the United Kingdom, Canada, Australia, France, South Africa, the Philippines, and India.