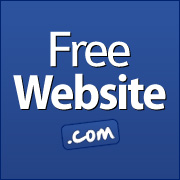 New York, NY (PRWEB) December 21, 2012
The website experts at FreeWebsite.com released a new article today discussing how the series finale of the popular CW show Gossip Girl teaches real life lessons in online reputation management.
"Gossip Girl poses a somewhat extreme example of online reputation management," said a FreeWebsite.com representative. "But the truth is there: People will talk about you online, and you need to be prepared to protect your online reputation."
In the article, the website experts at FreeWebsite.com discuss the role the Internet plays in day to day life, especially when it comes to reputation management. In order to combat bad publicity online and promote a positive image, the website provider recommends individuals start a personal website.
With a personal website, one can take charge of what other people find when they search for their name online. By starting a personal website and publishing new content regularly, users can help their websites reach the top of the search results, effectively pushing down any unwanted content.
To read the article, visit http://www.freewebsite.com/gossip-girls-identity-revealed-in-series-finale/
About FreeWebsite.com: FreeWebsite.com breaks down barriers to website ownership by providing attractive, easy to maintain websites, complete with content, at a low price. To learn more, visit FreeWebsite.com.