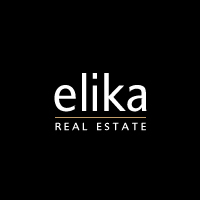 The goal is to submit a low offer that allows room for negotiation without insulting the seller.
New York, NY (PRWEB) December 27, 2012
Property negotiations are notoriously tough in Manhattan due to the competitive nature of the local real estate market. According to Elika Associates, New York City's premier buyer's agency for luxury real estate, many buyers make negotiations especially tough with inadequate offers and bad information.
"The goal is to submit a low offer that allows room for negotiation without insulting the seller," said Gea Elika, an Accredited Buyer's Representative (ABR) at Elika Associates. "In a highly competitive market, research is incredibly important because sellers are ready to walk away from the table."
Elika Associates works exclusively with buyers and represents clients in hundreds of negotiations annually. The company performs a comparable market analysis report for each of its clients, helping buyers better understand the value of a property in order to submit an educated offer.
Each report presents property history, comparable property valuations, individual property attributes, neighborhood attributes, an analysis of the seller's motivation and other relevant information that could affect negotiations. Elika buyer's agents use facts from reputable industry services to support arguments during negotiations, but maintain a friendly professional relationship with sellers.
"We're an exclusive buyer's agency, so we have every incentive to find accurate information for our customers and to give them expert, honest guidance," said Gea Elika. "We'll advise our clients to set limits and walk away from the table if necessary, but we also do the necessary research to move serious negotiations along. Basically, we stay serious, friendly and well-informed, and those qualities are enormous assets at any negotiation table."
To establish a serious tone and gain negotiating power, Elika Associates recommend limiting contingencies and seeking pre-approvals for a mortgage when financing. Prepared buyers who seem especially serious can keep sellers' attention and establish a strong position during aggressive multi-party negotiations.
Cash buyers should use particularly aggressive tactics when negotiating. Elika Associates notes that cash buyers do not require credit and can close very quickly.
"We have seen cash buyers who offered to purchase multiple units in a new development at a substantial discount and wanted a response within hours," said Gea Elika. "Of course, the seller gave in because despite the lower price because the units would almost certainly close. Each additional signed contract increases the developer's credibility with the bank and with the next potential buyer."
According to Elika Associates, when in involved in a bidding war buyers should also stay in negotiations for at least one round before withdrawing their offers. Many buyers mistakenly believe that they have no chance and miss out on opportunities as a result.
"The best thing that a buyer can do is to make an effective offer from a strong negotiating position," said Gea Elika. "Of course, this is much easier said than done, but an experienced buyer's agent can provide indispensable guidance during real estate negotiations in a major city like New York."
About Elika Associates
Elika Associates is New York's premier buyers agent. Elika exclusively represents the buyer and provides exceptional services tailored to each discerning client's unique real estate needs. Elika provides buyers with expert unbiased assistance while finding, managing and negotiating the purchase of real estate. Elika Associates is a proud member of REBNY, NAEBA and REALTOR(TM).