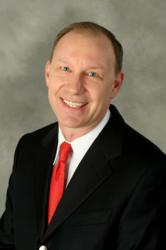 Falls Church, VA (PRWEB) December 19, 2012
Dr. William V. Dougherty, III can now give people needle-free anesthetics before surgeries with the Oraqix anesthetic, which is administered topically. No matter the procedure, the anesthetic can be applied quickly and accurately and lasts for about 20 minutes.
Many people have endured a dentist's numbing needle prior to a dental procedure, and some people do not visit the dentist for needed procedures because of their fear of needles. Dr. Dougherty cares about the comfort of his patients and understands the inherent fear some people have of the pain that delivering an anesthetic with a needle can cause. With the Oraqix anesthetic, this is no longer an issue. His patients can have a specific area numbed without using a needle.
Unlike some of the other topical anesthetics often used, Oraqix has a special agent that helps it to stay in place so that it doesn't wear off sooner than expected. This agent also helps it stay in the area of the procedure where it was applied so that other areas of the mouth are not affected. In addition, unlike some topical anesthetics that require several minutes before taking effect, it begins to work within about 30 seconds, so treatment can begin immediately. It can also be re-applied if the procedure takes more than 20 minutes.
The Oraqix anesthetic is often used prior to a root planing and scaling procedure because the anesthesia can be applied first to the gums around the teeth and 30 seconds later to the periodontal pockets. The applicator has a blunt tip so that the anesthetic can be easily applied to the area that needs treatment. More information on Oraqix can be found at http://www.doughertylaserdentistry.com.
William V. Dougherty, III, DDS, is a general dentist offering patients personalized dental care for Falls Church, VA. He is part of one percent of dental professionals providing the most recent FDA cleared laser procedure for gum disease and periodontal treatment. To learn more about William V. Dougherty, III, DDS and his dental services visit his website at http://www.doughertylaserdentistry.com.