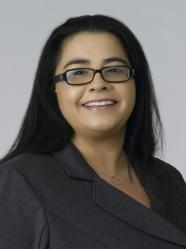 Indianapolis, Indiana (PRWEB) December 20, 2012
Bingham Greenebaum Doll LLP attorneys Lisa Galvan, Kenji Tashiro, and Christopher R. Taylor will be hosting a "New Year, New Form I-9s" seminar in Indianapolis on Jan. 25, 2013. The seminar will run from 11:00 a.m. to 1:30 p.m.
"We expect ICE audits to continue in 2013 and we want employers to be prepared," said Tashiro. "The quantity of Notices of Inspections (NOIs) being issued nationwide has steadily increased since the 2010 Fiscal Year. Consequently, we highly recommend employers be compliant with all Form I-9 requirements before they receive an NOI. The information they receive from this seminar will assist in their compliance efforts."
The seminar will cover the policies and protocols of the new round of Form I-9 audits being conducted by the Obama Administration, through U.S. Immigration and Customs Enforcement (ICE)/Homeland Security Investigations (HSI); the proposed new Form I-9 that is expected to be released shortly; and the proper completion of a Form I-9. Additional details regarding technical violations and potential ICE/HSI targets will also be discussed.
Seating is limited and RSVP is required. Please RSVP to Lisa Galvan at LGalvan(at)bgdlegal(dot)com no later than Jan. 21, 2013.
Bingham Greenebaum Doll LLP is a progressive business law firm with nearly 225 professionals serving regional, national and international clients. For more information, visit http://www.bgdlegal.com.