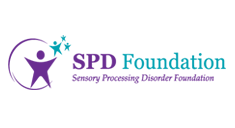 Our hearts go out to the families impacted by the tragedy in Newtown, Connecticut.
Denver, CO (PRWEB) December 20, 2012
Dr. Lucy Jane Miller, Ph.D., founder and research director of the Sensory Processing Disorder Foundation, comments on how the reported symptoms in the shooter, Adam Lanza, are a classic indicator of a form of Sensory Processing Disorder (SPD).
"Our hearts go out to the families impacted by the tragedy in Newtown, Connecticut. Reports that Adam Lanza did not feel pain indicates he likely experienced Sensory Under-Responsivity, one of the six forms of SPD, found in virtually all children with an autism spectrum disorder. The suggestion that Lanza suffered a rare and exotic condition reflects the widespread unawareness of SPD. In reality, SPD is a common neurological condition that affects at least 1 in 20 children.
"SPD is not included in the fourth edition of the Diagnostic and Statistical Manual (DSM-IV), published in 1994, which is typically used by health care providers to diagnose and prescribe treatment options. Unless identified in a diagnostic manual, like the DSM, children rarely get the help they need.
"When diagnosed and treated early, children with SPD are able to function well in society. Typically, treatment for SPD involves occupational therapy with a sensory approach. Unfortunately, lack of a diagnostic code means that treatment is not covered by insurance.
"Without treatment, children with SPD are at high risk for many emotional, social, and educational problems, including the inability to make friends or be a part of a group, poor self-concept, academic failure, and being labeled clumsy, uncooperative, belligerent, disruptive, or out of control. Anxiety, depression, aggression, or other behavior problems can follow.
"Earlier this month, the American Psychiatric Association (APA) announced changes being made for the upcoming fifth edition of the Diagnostic and Statistical Manual (DSM-5). Despite an overwhelming amount of rigorous data, the APA did not include SPD in DSM-5. There was no explanation given for the decision. The next edition of the DSM is not scheduled until 2025 at the earliest."
The SPD Foundation, in addition to forty-nine scientists from Harvard, Yale, Duke, and many other institutions, has been conducting and publishing research on the prevalence, etiology, phenotypes, treatment, and diagnostic markers of SPD.
For symptoms, treatment options, and recent research, visit SPDFoundation.net.
Dr. Miller is available for media interviews. To schedule an interview, contact Caraly at (303) 865-7636 or caraly (at) SPDFoundation (dot) net.
ABOUT SENSORY PROCESSING DISORDER FOUNDATION
The Sensory Processing Disorder (SPD) Foundation, a Colorado 501(c)(3), offers educational programs, conducts SPD research, and provides resources for parents worldwide. Dr. Lucy Jane Miller, widely recognized as a leader in SPD research worldwide, founded the SPD Foundation in 1979. For more information, visit SPDNow.org or call (303) 794-1182.