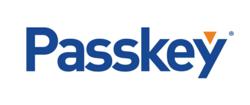 Housing management is going to allow groups of visitors to our area, whatever brings them to town, to better enjoy all we have to offer. The functionality of GroupMAX, and our partnership with Passkey will help us achieve this.
Waltham, MA (PRWEB) December 20, 2012
The Owensboro Daviess County CVB announced today that it is expanding its offering to the bustling festivals and events scene it attracts each year with a first-rate hotel booking service provided by Passkey's GroupMAX technology. The new offering will allow the CVB to elevate the value it delivers to meeting planners and event attendees while generating greater economic value for its community.
Owensboro and Daviess County prides itself on an expansive festival schedule. From ROMP, a local Bluegrass music festival that has consistently attracted over 30,000 visitors and recently won Bluegrass Event of the Year by the International Bluegrass Music Association, to the International Bar-B-Q Festival, which draws tens of thousands of attendees annually, the destination has much to offer festival-goers. An indicator of the destination's thriving events scene is the county's investment in the construction of a 169,000 square foot convention center, expected to be open for business in January 2014. And now with the addition of Passkey's GroupMAX, the destination is poised for even greater growth.
"We're excited to begin using GroupMAX to market and enhance the festival experience in Owensboro," affirms Karen Miller, executive director of Owensboro Daviess County CVB. "We are also looking forward to providing an important and powerful tool for maximizing yield management to the hotels we serve. This area boasts fantastic attractions, restaurants and hotels, and housing management is going to allow groups of visitors to our area, whatever brings them to town, to better enjoy all we have to offer. The functionality of GroupMAX and our partnership with Passkey will help us achieve all of this."
While the ability to offer managed housing to potential convention organizers is key to Owensboro's performance and competitiveness in the Convention and Meeting market, the results of this decision extend well beyond providing a competitive advantage to the CVB. Adoption of GroupMAX will deliver the a multitude of benefits to the local events setting, some of which include:

Greater insight into event data and ability to make timely strategic decisions. Live dashboards, automated alerts and a suite of customizable reports tell organizers what they need to know, and in time for them to make informed decisions.
Increased efficiency of meeting planners and hotel staff. GroupMAX's connectivity to hotels allows reservations to effortlessly be transferred into a hotel's property management system or central reservation system. This significantly reduces the cost and time associated with manual data entry and removes the risk of potential manual error.
A superior experience for attendees. Attendees can easily make or modify their reservations using any web browser or mobile device. They make their booking using a website that has been completely customized for the event they're attending, so all of the relevant information will be there, reducing the need to call in with questions.
The ability to create significant economic value. GroupMAX's built in email marketing toolset allows meeting planners and hotels to deploy effective, professional looking campaigns to attendees. Promoting offers such as upgrades, extended stays, or other local events results in incremental income for hotels and local businesses.
"Owensboro is an established event destination and has a great deal to offer groups," remarks Greg Pesik, CEO and president of Passkey. "We believe adding our online housing toolset to their service offering will help them compete more effectively and host even more successful events. I'm sure their meeting planners, hotel partners and event attendees will be thrilled with the addition."
About Owensboro Daviess County Convention & Visitors Bureau
The Owensboro Daviess County Convention and Visitors Bureau has been promoting the unique tourism opportunities available in western Kentucky for over 40 years. Constantly celebrating the sites, sounds, and flavors of this Ohio river town and ready to share them with the world. Whether it be the folksy sound of Bluegrass Music, or the smoky flavor of our barbecue, Owensboro has a style all its own.
About Passkey International, Inc.
Passkey (http://www.passkey.com) is the travel industry's leading hotel booking technology for meetings and events. The Company's cloud-based platform, GroupMAX, is used by thousands of hotels, destinations and meeting planners worldwide to manage the hotel accommodation process for events of every size. At the heart of GroupMAX is the ability for group guests to book their hotel rooms online in event-specific booking websites while enjoying multiple stay and upgrade options. With offices in the US, the UK and Singapore, the Passkey global network now includes over 90% of major US and UK Convention and Visitors Bureaus, as well as a wide range of hotels, casinos, resorts, meeting planners, corporations and meeting management companies.