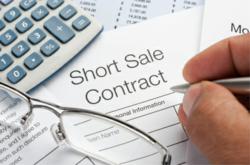 If I can get one person to reach out and learn what their options are, then the video has done its job. Then I can really get to work for them.
Las Vegas, NV (PRWEB) December 20, 2012
For Mark Karten, a Las Vegas Real Estate agent specializing in short sales, every day holds opportunity and frustration. "It's so hard to communicate with people under financial distress," Karten says. "I know what they're going through and I have the answers to help - but I can't catch their attention." His website, LasVegas-ShortSale-Specialist.com, is a good start.
Karten continues, "The words 'short sale' are an immediate disconnect for homeowners and I don't know why, when a short sale may be the best way out of a bad situation."
After working successfully to relieve so many homeowners of their underwater homes, Karten saw a pattern in the feedback he was getting from his clients. "One after another, my sellers would tell me how compassionate I was through the process, that I was always there for them and very patient, no matter how many questions they had."
It doesn't hurt that Karten works seven days a week and personally negotiates each sale himself with the banks. "I feel very strongly about what I'm able to do for people who are eligible to short sale. I will stop at nothing to get them through a bad financial situation," says Karten.
After hearing a news story that the average American's attention span is three and a half minutes, Karten knew what he had to do. He wrote a script and created an entertaining storyline to generate interest in the benefits of a short sale.
The result can now be seen on his website, YouTube and other links around the internet, and the response has been exceptionally positive. "I didn't want to make something cheesy but it did need to be fun. I think we achieved our goal." Karten continues, "As it turned out, this is now the first of three videos, as the storyline continues to a surprising conclusion. We'll be releasing the additional segments through early 2013."
Karten says, "If I can get one person to reach out and learn what their options are, then the video has done its job. Then I can really get to work for them."
About The Karten Group - Started in 2007, Mark Karten heads a team of Las Vegas Realtors who specialize in representing sellers and buyers throughout Las Vegas and Henderson. Mark Karten is highly trained to achieve the best outcome for homeowners. His designations and certifications include Certified Distressed Property Expert (CDPE), Certified Foreclosure Alternatives Consultant (CFAC), Certified Short Sale Professional (CSP) and Short Sale and Foreclosure Resource (SFR.) Although headquartered in Las Vegas, the group serves the entire Las Vegas Valley, including North Las Vegas, Summerlin, Rhodes Ranch, Mountains Edge, Green Valley, Henderson and Lake Las Vegas.
The Karten Group has negotiated successful short sales for homeowners with loans from Bank of America, Wells Fargo, Citi, Chase, GMAC, Seterus, Nationstar, Suntrust and many others.