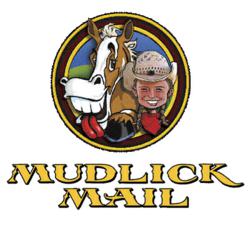 "Our program offers a perfect solution for dentists who are often too busy treating patients to worry about marketing," says Mudlick Mail President Tim Ross.
Acworth, GA (PRWEB) December 20, 2012
Direct mail provider Mudlick Mail is bringing its innovative marketing campaigns to the dental market. The launch into a new vertical represents the first market expansion for Mudlick Mail, which has been providing direct mail solutions for the automotive repair industry since its inception in 2008. Using the company's uniquely-targeted campaigns has enabled some repair shop owners to increase sales by as much as 40 percent.
Mudlick Mail hopes to help dentists achieve similar results. The company's robust research tools will allow dentists to strategically target potential new patients by neighborhood, income level and other key demographic details. Mudlick Mail's programs also provide clients with a number of value-added benefits, including:

Free graphic design services.
A free call tracking number to help dentists correctly capture all inbound leads generated by their direct mail campaigns.
The ability to customize offers based on the season.
No contract requirements.
A database matching program that will help identify the best customers in a client's market area.
Free access to a detailed learning center, featuring guidance from a successful dentist with $2 million in sales.
Mudlick also offers the ability to mail low quantities and will help dentists craft compelling ads, designed and used by some of the most successful dental offices in the nation. The company will also work with dentists to determine the best customers in their market, who can afford both basic and cosmetic dental services.
"Our program offers a perfect solution for dentists who are often too busy treating patients to worry about marketing. We help identify the best targets, provide guidance on building the right offer to attract new patients and design the advertisement, helping dentists expand their practices, while saving them time," said Mudlick Mail President Tim Ross.
Mudlick Mail was founded by automotive service industry veteran Greg Sands, who spent years searching for the right advertising vehicle for the more than 30 repair shops he operates in four states. Direct mail was the only vehicle that allowed Sands to accurately reach high-caliber customers within three miles of his stores.
A company on the rise, Mudlick Mail has 800 customers in the United States and Canada and expects to mail 60 million pieces of mail this year.
For more information about Mudlick Mail visit http://www.mudlickmail.com.