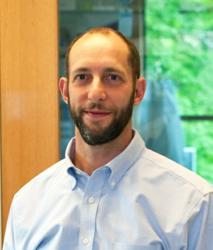 Saranac Lake, New York (PRWEB) December 20, 2012
Trudeau Institute faculty member Stephen T. Smiley, Ph.D., has been awarded a grant to evaluate new strategies for improving patient survival after a bacterial infection. If successful, his strategy would work against many types of serious infections that spread throughout the body, including those caused by deadly weaponized or antibiotic-resistant bacteria. The research will be funded by a grant from the National Institute of Allergy and Infectious Diseases (NIAID), via the Northeast Biodefense Center. The studies will advance NIAID goals by defining basic principles of immunity while advancing a new, broadly applicable paradigm for the treatment of life-threatening bacterial infections.
The Research Project
Supplying immune defense therapeutically, by injecting patients with protective antibodies, can be an effective treatment for life-threatening infections. This 'immunotherapy' may be the best treatment option for infections caused by antibiotic-resistant bacteria. However, it can be difficult, and costly, to deliver sufficiently high quantities of antibodies to human patients. Moreover, antibodies often fail to stop bacterial infections immediately. Rather, they typically slow bacterial growth, thus providing time for the patient's immune system to ramp up and clear the infection.
Given the relatively slow clearance of bacterial infections by immunotherapy, co-treatments that suppress damage caused by infections should synergize with immunotherapy to improve overall survival. Much of the damage caused by bacterial infections is caused by sepsis, an infection-induced syndrome characterized by excessive inflammation and dysregulated coagulation. Despite its potential to cause damage, Dr. Smiley's prior studies establish that coagulation also can be essential for immune defense against bacteria. This observation suggests that sepsis therapeutics should strive to control, but not completely prevent, coagulation.
This new funding from the Northeast Biodefense Center will help Dr. Smiley test the hypothesis that treatments that reduce coagulation will synergize with low-dose immunotherapy to improve survival during bacterial infection.
About the Northeast Biodefense Center
Founded in 2003 and headquartered at Columbia University in the City of New York, the Northeast Biodefense Center (NBC) is a consortium of academic and governmental biomedical research institutions from New York State, New Jersey, Connecticut, and strategic partners in other states. NBC is one of eight U.S. Department of Health and Human Services-designated regional biodefense centers.
About the Trudeau Institute
The Trudeau Institute is a nonprofit biomedical research center founded in 1884 by Dr. E.L. Trudeau. The Institute's fundamental research on immunity fosters the development of vaccines, treatments and cures for many life-threatening diseases, including cancer, tuberculosis and influenza. The Institute is supported by federal and state grants and contributions from individuals, private foundations and corporations. For further information about the Trudeau Institute, go to http://www.trudeauinstitute.org.
###
Press Contact
Kim Godreau
Trudeau Institute
kgodreau(at)trudeauinstitute(dot)org
(518) 891-3080, ext. 561