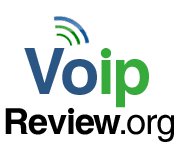 Rather than give into the remorse leftover from holiday spending this year, make the simple switch over to a residential VoIP provider and start experiencing immediate savings.
(PRWEB) December 21, 2012
As the time for excessive Christmas shopping passes, the time for money saving New Year's resolutions set in. January marks the beginning of tightened budgets and reassessed spending habits, and people everywhere are looking to save some money.
Switching to a residential VoIP service, which is an extremely cheap alternative to traditional phone service, is one major way to cut back on unnecessary spending in the new year. In the past, customers have seen up to 80% in savings on monthly phone bills. VoIP is a phone service that uses the Internet for calling instead of phone lines. This is a more affordable method for transferring data, and when service providers spend less on operating and maintaining a service like VoIP, they are able to pass those savings onto customers.
VoIP Review understands that seeing is believing, so it has spelled out the ways in which residential VoIP users can save money with telling facts, numbers, and comparisons.
Installation
Most of the time, customers who switch to VoIP don't have to worry about any activation or installation fees. Residential VoIP providers like VOIPo set up VoIP service free of charge in homes. Additionally, users can easily install and activate VoIP service without the need for a technician. Frequently, setting up VoIP is as easy as plugging in a phone.
Meanwhile, various traditional phone companies charge new users fees for setup and activation, and in some cases, a technician is required to take care of the installation. Comcast, for example, charges a $50 activation fee. Traditional phone service users should also be wary of transfer fees on top of the activation charges.
International Calling
When customers make international calls with VoIP, their calls almost entirely avoid the PSTN (the public switched telephone network, the infrastructure of the traditional telephone system). Because these calls are not traveling extensively over the PSTN, they stay cheap because any kind of call essentially becomes a local call with VoIP.
For example, a residential VoIP provider, such as Axvoice, charges just $0.015/minute for calls to China. A 20 minute call to China, therefore, would only cost $0.30.
However, with a traditional phone service provider, international calls can be very expensive, around $0.18/minute. And depending on the service provider and the location of the international call, customers could even see per minute prices reach as high as $3.00 and higher.
Consider the price of calls to China with AT&T's international dial pay-per-use plan. To call a Chinese landline with this AT&T plan, it costs $3.49/minute, or $69.80 for that 20 minute call. As for the calls to wireless numbers in China, the price per minute is $3.52 while that 20 minute chat would cost a steep $70.40.
Additional Lines
Whether a customer wants additional phone lines in the house, or a home office needs a new line for a new employee, adding lines and extensions shouldn't break the bank.
A basic residential VoIP plan with one line costs $8.99 with ITP, and just $18.99 total for a two line service. In this case, it only costs an additional $9 to add another line to the residential plan.
On the other hand, a traditional phone service such as Comcast charges up to $21.95/month for a second landline that handles both inbound and outbound calls on top of the regular monthly cost.
No Early Termination Fees
The beauty of VoIP services is that there are no long term contracts or early termination fees. Phone.com and ITP users, for example, have the option of ending VoIP service at any time without any hidden extra charges.
Usually, it is cheaper to choose a yearly contract with a VoIP provider as providers will offer discount deals for customers who are willing to sign longer contracts. For example, a two-year contract with Internet phone provider Phone Power costs $8.33/month, but it is paid all upfront as $199.95. Otherwise, the month to month fee is $19.95.
This means that a customer can choose to stay on a monthly payment plan for as long as they want, and when they feel ready to commit to a yearly contract, they can sign on without fear of extra charges should they need to cancel.
Meanwhile terminating a contract with a traditional phone service provider could result in hefty fees. Verizon for example charges $350 with $10 subtracted for each full month completed of the contract for those with advanced devices. For contracts not associated with advanced devices, the termination fee is $175 minus $5 for each full month of the contract completed.
Rather than give into the remorse leftover from holiday spending this year, make the simple switch over to a residential VoIP provider and start experiencing immediate savings.