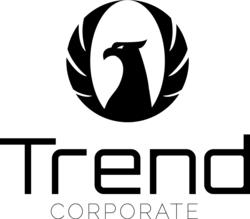 Australia's largest manufacturer of custom made ties has changed its name.
Sydney, NSW (PRWEB) December 20, 2012
Many established companies decide at some point that a name change is in order. While still maintaining the focus of the company laid out in its foundations, Royale Corporate, producers of custom made ties and accessories like scarves, cufflinks and lapel pins, is changing its name to Trend Corporate. The name change is intended to be more consistent with the company's goal and tradition of being on trend in the industry. While the name of Royale Corporate will change to Trend Corporate, the company will still operate in the same fashion, manufacturing accessories to companies, schools, clubs and charities. The URL of the company website will change as part of this process.
While the name may be changing to Trend Corporate, the core products will not change. One of the company's specialties include its production of custom-made ties. Trend Corporate is one of Australia's largest manufacturers of corporate ties. The company can produce ties to match the requests of clients that can include any special requirements. The products are produced with top quality lining, fabrics and the best stitching methods. Some of the custom-made ties that are produced include ties for uniforms and promotional purposes. In addition to the customised design complimentary sample packs are also available to showcase the quality a client can expect when ordering.
In addition to offering custom-made ties, Trend Corporate also designs and produces custom-made scarves. For over 50 years, the company has been supplying corporate scarves for a variety of organizations including many of Australia's national sport teams. Trend Corporate offers a custom scarf service including free design assistance from their in-house graphic designers. Specialties include corporate scarves, branded scarves, ladies scarves, custom knitted scarves and footy scarves.
With the name change occurring at Royale Corporate, Trend Corporate will continue to produce cufflinks. The custom-made cufflinks come in a variety of styles for customers that include large companies and organisations. Corporate cufflinks are usually manufactured in brass but precious metals are also available.
Another of the core products offered by Trend Corporate are lapel pins. Trend Corporate produces lapel pins, butterfly badges and name tags for corporations. Unrivalled metalwork is achieved through laser engraving, spin cast and zinc alloy processes. Companies that want to add a bit of bling can do so by designing their lapel badges with Swarovski crystals, pure sterling silver or gold. As Trend Corporate, the company will continue to provide lapel pins for both corporate and promotional purposes.
About Trend Corporate: We have over 50 years of experience manufacturing custom-made accessories for companies, schools, clubs and charities.
Contact Person: Joshua Klau
Phone: 1300-698-437
Contact: media [at] trendcorporate.com.au
Address: 66 Meeks Road, Marrickville NSW, 2204.