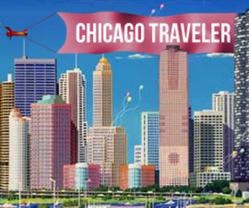 (PRWEB) December 20, 2012
It's about time to get into the Christmas spirit! Seeing a show is one of the best things to do in Chicago, and many of the holiday shows in Chicago will be playing for another week or so! Make time for one of the holiday classics, kid-friendly productions or those raunchy adults-only gems. There's a holiday show in Chicago for everyone this season.
A Christmas Carol is playing at the Goodman Theater through December 31. This is the 35th Anniversary production of A Christmas Carol at the Goodman Theater, and according to the Chicago Sun-Times must be pretty great since they claim that it "managed to grow brighter and more affecting every season." Celebrate one of the most cherished holiday tales with the whole family, Ebenezer Scrooge and the Ghosts of Christmas Past, Present and Yet to Come this holiday season.
A Christmas Carol is playing at the Drury Lane Theatre through December 22. Same story, different theatre. There's more than one opportunity to see this Christmas classic in Chicago! It's the same story that's going on at the Goodman Theatre, but this is the one put on by the Theatre for Young Adults.
The Nutcracker is playing at the Auditorium Theatre through December 27. Right next to A Christmas Carol, The Nutcracker is a holiday staple. Visions of sugarplums dance in our heads throughout the holiday season, and on-stage in Chicago for the past 25 years with the Joffrey Ballet. Robert Joffrey has become known for his unique interpretation of the traditional production, but the intricate choreography and passionate performances do not disappoint.
Radio City Christmas Spectacular is playing at the Akoo Theater through December 30. Celebrating 85 years of leggy Rockettes, razzle-dazzle costumes and pure awe, Radio City Christmas Spectacular is fun for the whole family. This year, the Rockettes have five new numbers to charm audiences with, claiming it's more spectacular than ever before.
American Blues Theater is putting on It's a Wonderful Life at Victory Gardens Biograph through December 30. The show has played in Chicago since 2004, and every year audiences are transported back to a Bedford Falls radio broadcast in the 1940's by this cast of seven.
Rudolph, the Red-Hosed Reindeer will be entertaining audiences at Mary's Attic all the way through January 1, 2013. As entertaining as it is provocative, this is the signature holiday production by Hell in a Handbag. When the morale at the North Pole is at an all-time low, Santa has to concoct a plan to get things back on track and save Christmas. Edgy, funny and endearing all in one mess of a holiday show. Celebrating this show's 15-year anniversary is highly recommended for adult audiences looking for a good time. This is one of the Chicago events that is not to be missed, especially for those that need a good laugh this holiday season.
The Christmas Miracle will be playing at the Provision Theater through December 23. A loving holiday production about an unexpected friendship that evokes a Christmas miracle as the holiday draws near.
The Santaland Diaries is playing at the Theatre Wit through December 30. Mitchell Fain sells out the house every year with this hilarious show that plays Wednesday through Monday every week in December.
There's still plenty of time to plan this year's holiday festivities! It's coming up on time for Christmas vacation and among all of the holiday events in Chicago, one of the Christmas shows should definitely be a priority for this trip. There's still time to snag some of the holiday discounts in Chicago for last-minute and impromptu vacations and events! Make this holiday a special event for all with a Christmas classic in Chicago!
About ChicagoTraveler.com:
Chicago is one of the top vacation destinations in America, famous for its annual events, popular foods, architecture and top sports teams. ChicagoTraveler.com guides travelers to all the best things to do, top places to eat and deals on the best places in Chicago to stay.