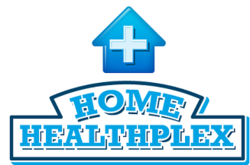 This app has changed the way we search for home healthcare
Chickasha, Oklahoma (PRWEB) December 20, 2012
Home Healthplex is designed for clinicians as well as home health agencies to make the transition to home care much easier. Since the release of the Home Healthplex app into the Apple App Store the downloads are becoming many by the day. Clinicians all over the United States are using the app to search for the home health agencies that will be providing the care to patients in need of home care.
Home Health agencies that are interested in integrating their company into the Home Healthplex app are encouraged to visit http://www.homehealthplex.com. It is a 5 minute process that will be time well spent.
The use of smart phone applications in the medical field has been a growing trend over the last few years. Clinicians are excited that they are able to view this information from the comfort of their phones instead of being chained to a desk searching for companies.
The Home Healthplex App boasts stellar reviews from the Apple App Store as well as the Google Play Store. Clinicians are already giving Home Healthplex stellar reviews, such as Sam Maude, "This app has changed the way we search for home healthcare. There are already so many providers listed and I'm sure the list will just keep growing! This is going to save me so much time and frustration!!! Thank you!"