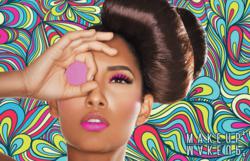 Austin,Texas (PRWEB) December 21, 2012
Celebrity makeup artist Tanisha "Tee" Burr and her Houston-based cosmetic line Makeup Squared is proud to announce the opening of their second location in Austin, Texas.
Makeup Squared is an edgy, trend-setting cosmetic line made for women of color. The new location is at 7901 Cameron Road, Austin, Texas 78754.
Burr has had the opportunity to work with major corporations like L'oreal, MAC, Makeup Forever, HP, and Dell and has been featured in publications such as VIBE Magazine, Gloss Magazine, Texas Gates Magazines, Elite Style magazine, Houston Chronicle and Guardian Newspaper.
Clients of Burr include musical artist Michelle Williams from Destiny's Child, Trinity 57, Slim Thug, UGK, Paul Wall, George Foreman, Marion Barber, video vixens Esther Baxter, Nicole Rica, and Lyric.
After years of using the products of other cosmetic lines that didn't offer very many options for women of color, Burr decided to create Makeup Squared to fill this void by creating her own line of makeup and skincare products.
Makeup Squared is a cosmetic line that can be used by women of every ethnicity and includes lip gloss, palettes, eye shadow, eyeliner, professional-quality brushes, foundations and skin care products.
For more information about Makeup Squared visit http://www.makeupsquared.com and follow on Twitter at http://www.twitter.com/makeupsquared.
# # #