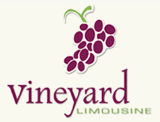 Temecula, CA (PRWEB) December 30, 2012
Vineyard Limousine, a wine touring company located in Temecula, California, is now offering wine tours for only $35 per person. The tours visit four local wineries and offer as many as six tastings at each.
The wine country of Southern California, especially the Temecula region, is growing more and more popular and well-known. Many people would like to do Temecula wine tours, but the wineries are rather spread out and visiting more than one or two could involve a fair amount of driving.
Additionally, since wine tasting is a bit of a luxury experience, many people prefer to have someone else do the driving. This is also not a bad idea, if a person is planning to drink several glasses of wine—if a wine tour's limo service is used, no one has to abstain.
A company spokesman for Vineyard Limousine says, "The $35/person offer saves people $20-25 per person, on average, and is very popular for that reason, especially for large parties."
Vineyard Limousine offers wine tours throughout the region. Its fleet of luxury limousines also provides airport transportation, to and from regional airports, throughout Southern California. For wine tours, the limousine can be used as a personal "party bus" to go from winery to winery, or can be a vehicle for a night on the town. Vineyard Limousine's vehicles and chauffeurs can also be hired for weddings or other special occasions.
About Vineyard Limousine
Based in Temecula, California, Vineyard Limousine provides luxury transportation to customers throughout the Southern California region. Its luxury limousines, professional and courteous drivers, and over 10 years' experience in the industry provide memorable experiences with wine tours, limos for hire on special occasions, and luxury airport transportation. For further information please visit, http://www.vinelimos.com.