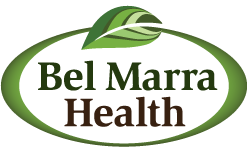 Routine physical exercise may also help in the maintenance of the body by promoting better circulation and agility.
Toronto, ON (PRWEB) December 20, 2012
Bel Marra Health, well known for offering high-quality, specially formulated vitamins and nutritional supplements, is reporting on a new study published in the journal Physician Medicine and Rehabilitation that shows diets can improve inflammation caused by osteoarthritis.
As Bel Marra Health reports in its article (http://www.belmarrahealth.com/pain-management/how-diets-contribute-to-healthy-joints) that natural agents in healthy, nutritious diets have the capacity to prevent inflammation and more importantly, reverse osteoarthritis.
The medical report focuses on the benefits of consuming diets rich in lipids, such as omega-3 and omega-6 fatty acids. These fatty acids can act as sources of energy for the cells of the body, allowing a person to engage in physical activities that require strength and stamina. More importantly, fatty acids drive specific chemical reactions in the body that are involved in preventing inflammation, including those that affect joint health. Lipid-rich diets may also maintain the hormone levels in an individual, preventing the development of diseases that are caused by imbalances in hormones, including diabetes and obesity. The omega fatty acids are naturally present in fish, including salmon and cod.
The article also presents details on how fatty acids prevent inflammation. The report shows that consumption of diets rich in fatty acids triggers the activity of other proteins in the body that combat symptoms of inflammation. For example, poor joint health is generally associated with the production of proteins that induce cells and tissues to repair damaged tissues. However, this type of signal may also generate other proteins in the body, thus resulting in a myriad of biologic agents circulating in the blood. On the other hand, the presence of omega fatty acids directly acts on the affected tissues of the body, thus preventing a massive reaction from cells and tissues.
As the Bel Marra Health article reads, the benefits of eating healthy diets continues to grow through the release of medical reports that describe the actual mechanisms involved in the prevention of specific medical conditions. Nutritious and well-balanced diets are not only a good source of vitamins, minerals, and fibers, but also supply the body with fatty acids that can improve joints. It is thus helpful to include fish in regular diets in order for the body to receive fatty acids that may help prevent joint diseases. Omega fatty acids supplied in capsule form are also available in the local pharmacies and nutrition stores.
Spokesperson for Bel Marra Health, Dr. Victor Marchione, says, "Routine physical exercise may also help in the maintenance of the body by promoting better circulation and agility. Nutritious food items also enhance the body's capacity to repair damaged cells and tissues."
(SOURCE: "American Academy of Physical Medicine and Rehabilitation" Nutritional interventions to prevent and treat osteoarthritis. Part I: focus on fatty acids and macronutrients. PM R. Oct 2012)
Bel Marra Health, the maker of Joint Rescue, offers high-quality vitamins and nutritional supplements in formulations designed to address specific health concerns. All ingredients are backed with scientific evidence. Every product is tested for safety, quality, and purity at every stage of the manufacturing process. Furthermore, Bel Marra Health products are produced only in Federally approved facilities, going that extra mile to ensure our health conscious customers are getting top quality products. For more information on Bel Marra Nutritionals visit http://www.belmarrahealth.com or call 1-866-531-0466.