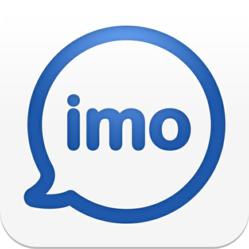 imo messenger's VoIP feature and UI redesigns for iPhone and Android have proven extremely popular, and many of our users have requested these same functionalities on our iPad app.
PALO ALTO, CA (PRWEB) December 20, 2012
imo.im, a top-messaging application that allows users to communicate across 10 of the most popular third-party messaging services, announced today the release of imo messenger for iPad version 2.0. The app features high-quality voice calling functionalities that allow friends and family to stay in touch without sacrificing data usage when connected to Wi-Fi. Additionally, a brand new UI design streamlines access to conversations by combining messages and contacts for a faster, simplified chatting experience.
Working to stay a step ahead of the competition, the imo messenger application allows iPad owners to make voice calls to imo messenger users on all iOS devices and Android platforms over 3G and 4G connections as well as Wi-Fi. The function is ideal for anyone looking for a cost-effective, fun way to stay in touch both domestically and abroad.
With the goal of simplifying how users interact with the app, the new version's streamlined and elegant design enhances the chat experience by seamlessly combining the layout of messages and contacts to create a user-friendly experience. The new redesign also includes a status indicator bar in the messaging tab that changes color based on your current status, as well as a similar bar in chat windows reflecting your contact's availability.
Additionally, imo.im's iPad app now offers group photo sharing and real-time uploading of photos, a new feature introduced to iPhone users last month. This means that users can take photos with imo messenger's native camera and automatically upload those images to their chat groups in real-time. The new features and UI redesign follow similar and recent updates for imo.im's Android and iPhone applications.
"Our VoIP feature and UI redesigns for iPhone and Android have proven extremely popular, and many of our users have requested these same functionalities on our iPad app," said Ralph Harik, CEO of imo.im. "By providing a more consistent experience across all of our platforms, we feel this streamlines the communication process, making it easier for our users to stay in touch using multiple devices."
imo messenger is a top messaging and mobile communications client with more than 5 million mobile downloads and 700,000 unique daily users delivering an average of 50 million messages per day. imo messenger supports both private and group chat conversations with the ability to share multimedia files, send voice and text IMs and conduct quick chat history searches. Unlike competing applications, imo messenger's cross-platform service and simultaneous sessions allow you to switch between desktop, mobile and tablet devices without losing conversations.
For more information about imo.im and its iPhone, iPad, Android and BlackBerry imo messenger apps, visit http://www.imo.im.
About imo.im
imo.im builds products that help millions of people around the world connect with their friends and meet new ones. imo currently supports AIM, Google Talk, ICQ, MSN, Facebook Chat, Hyves, Jabber, Skype, Steam, VKontakte, Yahoo Messenger, and the imo Network. imo is free on the web, Android, iPhone, iPad and BlackBerry. Based in Palo Alto, CA, imo was co-founded and funded in 2007 by one of the first 10 employees at Google, Georges Harik.