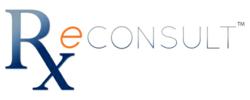 When healthcare professionals share their knowledge everyone benefits
Mount Olive, New Jersey (PRWEB) December 20, 2012
RxEconsult healthcare social network has registered over 1,000 users. The company hoped to reach 1,000 users by end of year. Christmas arrived early since the company achieved its goal before the end of the year. This is significant milestone for the self funded startup company. RxEconsult is the brain child of Dr. Ogbru, a pharmacist and former pharmaceutical industry professional whose vision is to build a community where healthcare people can increase their visibility and find opportunities by sharing their knowledge online. According to Dr. Ogbru, when healthcare professionals share their knowledge we can move healthcare forward and everyone benefits.
RxEconsult was launched last year as an idea. It was subsequently redesigned and relaunched a few weeks ago. With the recent release of version 2.0 RxEconsult moved from idea to a fully developed and unique professional healthcare network. The new site has been well received by the healthcare community. Traffic to the site has increased, membership is growing, more articles are being shared across social networks by members and visitors, and more members are sharing their knowledge on the platform. RxEconsult expects to increase membership by several fold by this time next year.
Although RxEconsult is new its content is gaining attention from search engines and professionals because the content is unique and written by healthcare experts who are sharing their knowledge. Some RxEconsult articles rank on page one of Google without any search engine optimization. The most popular articles on the site thus far are about healthcare jobs and careers followed by healthcare news and resources for consumers.
This week, RxEconsult also launched the "Share Healthcare Knowledge" campaign to raise awareness in the healthcare community that professionals, including students, interns and residents, should publish their ideas and solutions online. They can easily share their posters, presentations, papers, and other projects with the healthcare community through the RxEconsult platform. The benefit is visibility to 1,000s of healthcare professionals looking for solutions to everyday healthcare problems, increased collaboration amongst professionals and institutions, and getting the healthcare community to share and solve healthcare issues together. Increased visibility also leads to jobs and other opportunities. RxEconsult hopes that more professionals will use available platforms and channels to share their ideas and solutions.
About RxEconsult Healthcare Network
RxEconsult (http://www.rxeconsult.com) is a unique professional healthcare network. Healthcare companies and professionals, and the businesses that support them use RxEconsult to network, share knowledge, promote their expertise and experience, and find jobs or other opportunities. RxEconsult is a fully functional web 2.0 platform where members share knowledge through articles, videos, discussions, and other content. They can invite contacts, interact and build their network. RxEconsult helps businesses and professionals in health related fields succeed.when healthcare professionals share their knowledge we can move healthcare forward and everyone benefits.