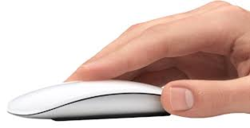 Homeowners are using smart phones and tablets more than ever to manage both their personal and work lives.
Duluth, GA (PRWEB) December 20, 2012
AtHomeNet, Inc., a provider of websites and online services for Homeowner Associations and Condominiums is sponsoring a series of informational webinars to educate board members in the use of technology. The objective is to provide the HOA manager and board of directors a guide to explore easy online tools to improve interactions between homeowners and management, and provide simple solutions to everyday problems faced by HOA's.
The January webinar will focus on the topic of accepting association dues and assessment payments online. This is the fourth webinar in the series and will take place on January 15th at 2pm. "Homeowners are using smart phones and tablets more than ever to manage both their personal and work lives," says Susan Sanders, CEO of AtHomeNet. "Association managers are receiving increasing numbers of requests for a secure online payment avenue that provides the owner both credit card and eCheck options for paying assessments and dues – and they are seeking a cost-effective way to add this functionality to their community web site."
The webinar series will offer participants insight into a different topic each month, focusing on various web integrated features that can provide answers to the many challenges HOA's and condominiums encounter daily. To present last month's webinar, AtHomeNet partnered with AssociationREADY, a company dedicated to supporting online management and delivery of lender questionnaires and other important home resale documentation. Patrick Hixon, CEO, led the session entitled "How to Simplify Your Community Document and Resale Processing" and commented, "There are so many technology tools boards and managers can use in conjunction with their community web site to better serve the needs of their residents as well as the vendors they work with. Participating in the webinar series gave us an opportunity to educate managers on the options."
Another timely topic offered this past fall covered how associations can add a service to their community web site enabling them to issue automated voice calls and text messages, immediately alerting residents about emergencies such as a hurricane evacuation order or a wildfire.
The first webinar scheduled in 2013 - "Accept Dues and Assessments Payments Online" will be held on January 15th at 2pm. Further information and registration is available here.
About AtHomeNet, Inc.
AtHomeNet® is the nation's premier provider of customized, affordable websites for communities and Professional Association Management Firms. The company was founded in 1998 by Jeff and Susan Sanders. With their HOA websites now being used in over 2 million homes in 8 countries, AtHomeNet continues to grow as a company and enhance their services in the ever expanding world of online technology. For more information on AtHomeNet please visit http://www.AtHomeNet.com or contact Marketing(at)AtHomeNet(dot)com or call 1-800-556-7852.