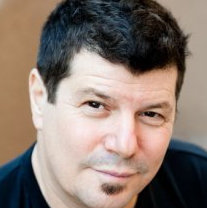 Santa Fe, New Mexico (PRWEB) December 19, 2012
In 2013 the world of music starts off great in Santa Fe, NM. An intensive two-day workshop with veteran singer/songwriter, producer and performer Jono Manson, exploring the art, craft, and business of songwriting, is being offered at the GiG performance space, 12 to 4 p.m, Saturday and Sunday, January 12th and 13th.
Purchase Tickets Online Two-Day Workshop: $100
Enroll at gigsantafe.com by clicking on the donate button. After clicking the donate button, in the "add special instructions to the seller" box just indicate that: You will be attending the workshop or that you are gifting the workshop to a specific person along with their contact info. You will receive confirmation via email.
Participants will be encouraged (although not required) to interact, perform, and critique each other's work. Some of the subjects covered include:
The Anatomy of Songs – Breaking down the forms of popular songs, across genres, to discover what makes them work and why, and learning to incorporate these elements into your own creative process.
Jump-Starting the "Songwriting Engine" – Developing tools to help keep the creative process moving forward.
Writing Lyrics – The art of storytelling, evoking moods and images, using the economy of words required of the songwriter.
Harmony and Melody – Learning how harmony and melody can help articulate the essential meaning of a song, and the best way to adapt chords and progressions to suit your unique songwriting style.
Co–Writing - Being a good co-writer means cultivating yet another set of creative and "people" skills whether your partner is sitting in the room, or half way around the world.
Writing songs for Recording Artists – How to write songs with an artist, other than yourself, in mind.
Writing songs for Motion Pictures – How to tailor compositions so that they are most effective when synchronized with moving images.
Performance – Exploring techniques for singing and playing in front of an audience and effectively transmitting the message and emotion of your song.
Arrangement - Arranging your songs to be played by ensembles, and how to wrangle musicians into playing something close to what you're hearing in your head.
Recording Demos – Being able to make good song demos is a valuable skill that can require focus and restraint.
Navigating the Business of Songwriting – The business of being a songwriter can be tricky and, at times confusing. For the professional it's important to understand:
1. Establishing a writer/publisher entity
2. Properly registering and protecting intellectual property
3. "Pitching" songs to recording artists and music supervisors
4. What makes a publishing or record deal "good", or not worth signing
5. Executing Master Use and Synchronization Licenses
6. Balancing the business side of co-writing
7. The ins and outs of filing taxes as a professional musician
Tools for the Independent Artist – In the digital age the playing field has been "leveled". It is also enormous, so the vast majority of us (so-called "independent artists") need to be crafty if we want to establish our identities, generate interest in our work, and create revenue.
Jono Manson is a veteran singer/songwriter, producer and performer. His songs have been recorded by Grammy Award-winning artists and have been featured in major motion pictures, on network television and in national advertising campaigns.
About SantaFe.com:
SantaFe.com provides locals and visitors to Santa Fe alike the most current interactive platform for events, music, arts, business, dining and lifestyle. SantaFe.com is a division of Hutton Broadcasting, located at 2502 C. Camino Entrada, Santa Fe, NM 87507
Contact Information:
Scott Hutton
SantaFe.com / Hutton Broadcasting
http://www.santafe.com
(505) 471-1067 (Media inquiries only, please)