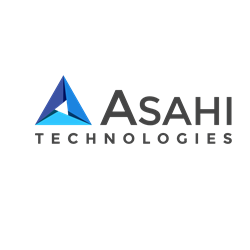 By deploying SugarCRM technology, we enable our clients to enhance their customer relationships and efficiently scale up the process of building those relationships.
New York (PRWEB) December 20, 2012
In today's tech savvy business environment, deploying an effective CRM tool is crucial for SMB's to manage their prospects, customers, marketing events and keep customers contented. Accredited worldwide for customer success and product innovation, the CRM tool equips business portals with the tools they need to successfully collaborate and connect with their customers. A recent study by Forrester revealed that Sugar CRM was positioned as a leader in The Forrester Wave : CRM Suites for Midsize Organizations in the third quarter of 2012 . Besides, the company also witnessed the most upward traction over any other CRM vendor in the 2012 Gartner Magic Quadrant for Sales Force Automation. As a result,Sugar CRM implementation initiatives are deemed necessary for organizations worldwide to synchronize enterprise-wide business processes.
The NY based firm provides online businesses a reliable CRM solution that maximizes on the potential of the platform, and transforms the way they organize, automate and synchronize their customer service, sales and technical support tasks. As an open source CRM solution, Sugar is easy to use as it delivers the agility, flexibility and security required to work in numerous cloud environments or on-site, providing a real competitive edge to organizations. The innovative framework designed by the expert team at Asahi Technologies, delivers its clients the capability to effectively integrate the CRM system with their entire software stack without posing the risk of losing vital data. The development team ensures that the SugarCRM implementation is meticulously planned and executed considering the specific and ever-evolving business needs of smaller organizations. Exploring the endless possibilities of the web based CRM tool, the company specializes in providing cost effective CRM solutions using Sugar CRM Open Source Community Edition.
With the holiday season now in full swing, SMBs sense an urgent need to successfully adopt Sugar CRM to stay up to date with customers, send Christmas greetings and organize customer oriented events. With customer focus being indispensable over this hectic time, staying organized to make sure all customer expectations are met to the highest standards enables business communities to develop stronger bonds with their customers. "By deploying Sugar CRM technology, we enable our clients to enhance their customer relationships and efficiently scale up the process of building those relationships", stated Vinod Subbaiah, the CEO and Founder of Asahi Technologies.
To further help clients know more about Sugar CRM, Asahi Technologies provides a free consultation service for firms to know more about their CRM options.
About Asahi Technologies
Asahi Technologies is a New York based web design and development firm that provides software consulting and development solutions to small and medium level businesses all across North America. Asahi Technologies specializes in responsive design, cloud computing, online marketing, mobile application development and open source technologies. Under the leadership of Mr.Vinod Subbaiah, who himself started his career as a software programmer, Asahi Technologies' team comprises of experienced software professionals have extensive knowledge of technology covering B2C and B2B operations. The firm's headquarters is located in New York City, NY.