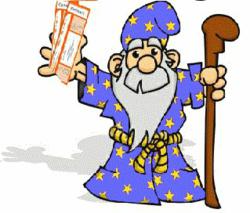 Ardsley, New York (PRWEB) December 21, 2012
It was believed the Knicks would be a playoff team this season, but no one believed they would have the best record in the eastern conference, especially with Amar'e Stoudemire hurt. The Knicks are off to one of the best starts in franchise history, and Madison Square Garden is rocking with excitement. Tickets to the game this season have been very popular, and fans cannot wait to go cheer Carmelo and the team on. The place to check out for the best deals on New York Knicks tickets is Whiztix.com. The website is a free to use ticket search engine which helps compare multiple event ticket selling sites. All tickets are guaranteed from their respected sites. The site utilizes a simple process to search for specific Knicks game tickets.
New York Knicks tickets are available for every home, and away game. Fans from all over the globe can see the Knicks play and cheer their favorite team to victory. The Knicks have a total of 41 away games giving fans from across the country and globe 41 times to see their team play at other locations besides Madison Square Garden. Knicks fans from California can watch the Knicks take on the Clippers, March 17, 2013 at the Staples Center. The Knicks also play the Miami Heat at American Airlines Arena in Miami April 2, 2013 in a showdown that can determine the seeding for the NBA playoffs.
Other cities the Knicks will be visiting between December and April include Los Angeles, Phoenix, Sacramento, Orlando, Indiana, Detroit, Boston Philadelphia, Washington D.C., Minnesota, Toronto, Cleveland, San Francisco, Denver, Portland, Salt Lake city, Miami, Atlanta, Oklahoma City, Chicago, and Charlotte. Tickets to these games have been selling fast and will continue to do so, because the Knicks have been playing great basketball.
Tickets to Knicks home games at Madison Square Garden are sold out, and extremely hard to obtain for reasonable prices. Even though the Knicks sell out, Whiztix can help save the day. Whiztix helps users search many resale sites at once, to find the cheapest or best deals on seats at the game. For example tickets can still be had for $120 per seat for most of the upcoming games. Madison Square Garden "The World's Most Famous Arena" is one of the best venues to watch an event and becomes electrifying when the Knicks play. The Knicks have the best home court record in the NBA under Coach Mike Woodson. The Knicks step up their play at the Garden, making MSG one of the hardest places to play in the NBA. Carmelo Anthony and the rest of the Knicks players have been playing great team basketball, passing looking for the open man, along with great team defensive.
Besides Knick tickets every single NBA team's tickets, every sports team, concert, and even Broadway play tickets are compared on Whiztix.com.