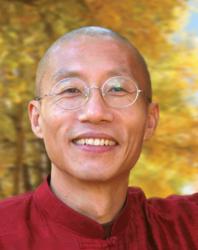 Feel the wisdom, the courage inside of you to be a part of the shift in all humanity towards kindness and compassion.
Petaluma, CA (PRWEB) December 20, 2012
On Friday, December 21, 2012 at 8-9pm PT, "One Qigong" will be a very special qigong hour that is livestreamed to the global consciousness community for free as a part of Birth 2012. Master Mingtong Gu of The Chi Center in Petaluma, California, Effie Chow of San Francisco and other Qigong masters from Asia and Europe, will lead the livestream audience in Qigong teachings and meditations, uniting humanity together through dedicated practice for kindness and compassion.
Birth 2012 is a global livestream event and movement created by The Shift Network that will take place on December 21-22, 2012. Rather than fear the Nostradamus predictions, this community of wisdom teachers is calling on humanity to shift into a more compassionate consciousness. Birth 2012 brings together over 60 wisdom and evolutionary teachers and leaders from around the world to lead an estimated 100 million people through a 24 hour global webcast event.
With hubs around the world and online, these teachers will lead profound practices to support this shift. One Qigong is the one hour that will be focused on the energy, or qi field that brings calmness, clarity, vitality and joy to its practitioners.
For more information about One Qigong Celebrates Birth 2012 go to http://www.QigongBirth.com