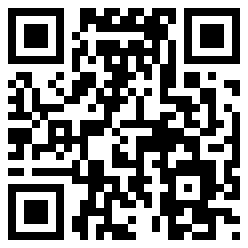 These children need reassurance that the bad guy is gone and they are safe, their parents are safe and they are protected. We need to explain to our children that this hardly ever happens, this was a sick person who had bad problems and wont hurt again
New York, NY (PRWEB) December 22, 2012
One of the child survivors asked "How will they get their Christmas toys in heaven?" Dr. Bonnie says "These children need reassurance that the bad guy is gone and they are safe. Their parents are safe and they are protected. We need to explain to our children that this hardly ever happens. This was a sick person who had bad problems and he will never hurt anyone again".
It is important children understand this was not their fault. They are good and they did nothing to cause this. Let them know everyone is looking out for them at home, school and regardless you (their parents) are close by! Parents, grandparents, aunts, uncles and mentors need to work together using family play therapy to help comfort and befriend the fear the child has. Children from divorced or separated families (blended families) it is imperative that both parents get involved in the healing of the child and both participate in the family play therapy as the child is or already has dealt with stress, loss and separation. Dr. Bonnie's family play therapy is a theory she developed that is done at home with parents or at school with teachers. It gives everyone the chance to use play as a way to recover from the trauma. Dr. Bonnie says "Play is to children as conversation is to adults." Set up the play area to allow the feelings to come up, allow the child to ask questions and discuss what occurred.
Children may experience flashbacks, that is a way for them to relive the events that occurred and for them to get past Post Traumatic Stress Disorder. Dr. Bonnie's family play therapy can successfully minimize this behavior and work through flashbacks if parents play with their children.
Even children not involved directly to this tragedy may show symptoms as a form of contagion, due to our nation in mourning and parents/children being on "high alert". Remember all will regress being near the "scene of the crime". It is important to expect symptoms even from ones not directly touched by this as parents are in trauma for their own children's safety when this occurs. Children have emotional antennae and can pick up their parents fears. Symptoms children may experience are bed wetting, nightmares, aggression, depression, not eating, overeating, crying, defiant, not attending school willingly, belligerent, passivity and the fear of their parent(s) leaving. Pay special attention and participate in family play therapy if they have lost a friend or a teacher, as the child may think you are leaving too. Dr. Bonnie recommends verbalizing you are not leaving and that they are safe. It is not their fault, they are good and they are not bad. Since children are egocentric they think they can cause or fix something- called magical thinking! It is important they know it has nothing to do with them and they did not cause it!
More information on saving the children through family play therapy in Dr. Bonnie's book Adultery the Forgivable Sin and Make Up Don't Break Up.
View more on family play therapy: http://bit.ly/R1vELe
Find further advice from Dr. Bonnie, named Best Local New York Therapist by the US Commerce Association two years in a row, in her "5 Star Video Contributor" via YouTube/Google http://bit.ly/Ywwunw
Remember you never get over it, with the proper help and time you learn to accept it so you can move on!