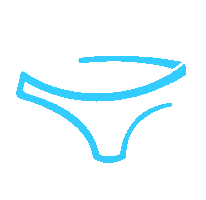 Pantyfly Underwear Service- Sexy, Fun, Addicting
Hampton, VA (PRWEB) December 22, 2012
Pantyfly.com (http://pantyfly.com), which started 3 months ago launched a new women's underwear line aimed at simplicity. Currently anyone who visits the site can sign up to become a member, and get the first month's selections for 50% off by using the code: 5050 during checkout. People who sign up receive selections by mail every month with a unique auto ship membership. A simple concept that boasts underwear can be sexy, comfortable and affordable, while being convenient. Women can benefit from making cute underwear selections from the comforts of home. It also makes it easy for men to purchase packages for that special woman in their life.
"Pantyfly's main objective is to offer high quality undergarments to women and men on a regular basis for a affordable pricing," said Jason Zepernick the co-founder of Pantyfly.com.
The site offers 3 packages for women, a Barely There, a Sleek and Sexy, and a Mixing It Up package, each package is slightly different in the way it appeals to women. Each package is priced at $7 a month for 3 pairs of underwear, with shipping included.
Even though it is called Pantyfly, it offers selections for men as well; guys packages are similar to the ladies. Pricing for men's packages are also $7 a month and they receive 3 pairs of boxers or briefs by mail.
Pantyfly.com is a start up idea that keeps underwear shopping simple. Let's face it: how much time do we really need to spend thinking about our underwear selections? However, just because it is simple doesn't mean it should be boring or unfashionable. Pantyfly has a concept that blends it all together in a seamless system of automation. The fact that the underwear selections are so appealing makes the service one that is sure to be successful.
To get started, visit http://pantyfly.com to sign up and get your new underwear by mail. Or follow on twitter @ pantyfly
# # #