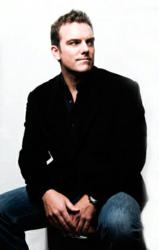 I know the kind of traffic we have and how it responds, I'm just happy that we could play a role in the rebuilding of Fire Island.
Fire Island, New York (PRWEB) December 20, 2012
Refusing to allow Fire Island to become forgotten in the wake of Hurricane Sandy, a grassroots fundraising effort went viral across the Internet with support by the local website FireIsland.com.
Primarily known as a summer destination, there was no Red Cross or National Guard presence on Fire Island, like there was in other coastal areas affected by Sandy. The job of cleanup and public safety was primarily left to the volunteer fire departments that mobilized in short order, the largest of which is Ocean Beach Fire Department whose encompassing district covers a significant central swath of Fire Island.
"I knew that the Ocean Beach Fire Department must be blowing through their budget on chain saws, generator repair and fuel being used every day," said Lauren Eckstein Forman, founding organizer of the drive. "I tracked the homeowner association newsletters that were circulating, and recognized an opportunity to reach a much larger audience among renters, groupers, day trippers and greater Long Island residents."
However, Eckstein-Forman's on-line campaign to benefit OBFD hit a plateau of about $2,000 until she aligned forces with an old high school friend Brendan Smith, President of FireIsland.com. Coincidentally, Smith was also trying to spread the word of this devastating storm. Smith's FireIsland.com network has tremendous reach with a Facebook readership over 25,500 strong, thousands of twitter followers and a Fire Island iPhone app with over 30,000 downloads. In just one week Smith managed to increase the fundraiser six-fold, raising a total of $14,318.
"I know the kind of traffic we have and how it responds," said Smith. "So when Lauren came to me I knew our network would be able to raise at least $10,000 in a few days."
Shortly after starting their fundraising, an online petition for dune restoration began to circulate. The petition calls local, state and U.S. Congressional elected officials to rebuild the decimated dune system of Fire Island "as soon as possible."
The petition had limited reach and was not getting enough exposure. Once again Smith and Eckstein-Forman volunteered to take it online. Utilizing FireIsland.com network they exceeded all expectations and secured over 24,000 signatures.
"When touring the damage on Fire Island I was shocked to see sand dunes completely gone for miles," stated New York State Senator-Elect Phil Boyle, who also signed of the petition. "Its a much more dangerous situation than we have ever seen. Rebuilding the dunes will be top priority in my role as state senator, we cannot afford to be unprotected from the next big storm."
# # #