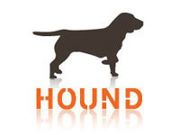 "Hound.com reported 83, 813 openings for IT jobs, with the most positions available in Seattle, New York City, and San Francisco."
Pasadena, CA (PRWEB) December 21, 2012
The IT industry experienced a major win in early December when Kaiser Permanente announced its plans to hire 500 IT employees to its Colorado operations by 2015. These job gains reflect a larger hiring trend for IT jobs, a conclusion supported by data from Hound.com and the BLS.
Kaiser Permanente, the largest health care provider in the United States, plans to open an information technology campus in Greenwood Village that will support its regional and national operations. Kaiser currently employs 100 information technology employees in Colorado;by 2015, it hopes to have added 500 more. Nationwide, the health care provider employs about 6,000 IT workers.
Kaiser spokeswoman Amy White noted that the decision to add nearly 500 IT jobs to its Colorado operations "is part of the company's long-term, strategic IT plan." Her comments echoed the sentiment of many companies nationwide who, in the economicdownturn of the past few years, have been more focused on cut-backs and belt-tightening than investing in the future.Many of these same companies have now recovered enough from the recession to begin revamping technology operations and expanding theirIT budgets.
These companies recognize that technology is the future. Far from the supportive role it has held in the past, technology is now a driving force in how companies do business. Nearly every area of business has been affected, from sales to customer service to day-to-day operations: all of the departments that traditionally make up a business are irrevocably linked with technology. Nowhere has this change been seen more clearly than in marketing, with the precipitous growth of online advertising and social media. This trend has created a consistent demand forIT jobs and individuals with the specific technical knowledge to implement these technologies.
Hiring trends on Hound.com confirm that this surge in IT jobs is not an isolated event, but points to a larger, nationwide trend. .As of December 18, the job site listed 83, 813 openings for information technology jobs, with the most positions available in Seattle, New York City, and San Francisco. The recent Bureau of Labor Statistics' report showed similar data trends, with 43,000 jobs added in the professional and business services sector in November and jobs gains being particularly strong in computer systems design and related services.
"We expect the IT sector to have a major comeback in 2013," said A. Harrison Barnes, CEO of Hound.com. "This is a natural growth as a result of companies becoming more technologically-advanced, and we don't expect this to go away any time soon. As the economy continues to recover, companies will continue to invest in web development and information technology. I wouldn't say we're out of the woods yet, but these jobs gains are definitely a good sign."
About Hound.com
Hound.com is a job site based in Pasadena, CA. It was purchased by the Employment Research Institute in 2005, which is owned by A. Harrison Barnes.