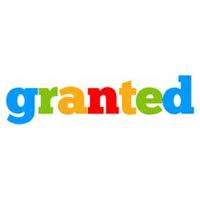 "A high school diploma is one of the biggest predictors of success for youth."
Pasadena, CA (PRWEB) December 22, 2012
A new report released by the Annie E. Casey Foundation showed the highest rates of youth employment in North Dakota, Nebraska, and Minnesota; this data is independently supported by the number of open positions for teens and youth on Granted.com.
While youth employment as a whole is at historically low levels, there were a few bright spots to the Kids Count and Youth Report, released annually by the Annie E. Casey Foundation. Although the national employment rate for youth is at 26 percent, the Midwest had higher than average youth employment overall. The states with strongest employment numbers for thoseages20 to 24 were Minnesota, with 74 percent; Nebraska, with 74 percent; and North Dakota, with 75 percent.
These employment trends for teens and youth are independently corroborated by data on Granted.com. The youth labor force typically grows most sharply between April and July, when more individuals begin looking for summer employment and recent graduates begin looking for long-term work. While job openings have dipped from the summer, when youth employment is typically at its peak, openings for youth and teen jobs have remained steady since, particularly for states in the Midwest. As of December 18, there were 40, 823 youth and teen jobs posted on Granted.com, with over a quarter of those jobs coming from the Midwest. The majority of these openings are in the health care sector.
The Kids Count and Youth Report categorized unemployed youth as those who were both not in school and not working, referring to them as "disconnected youth." According to the report, nearly 4.3 million young adults between the ages of 20 to 24 are in this category.
The report also showed a strong connection between education and availability of job opportunities, especially for those from low-income families. These limitations that come as a result of a lack of education were strongly affirmed by A. Harrison Barnes, CEO of Granted.com
"We've heard it a thousand times, but having at least a high school diploma is one of the biggest predictors of success for youth," said Barnes. "Young people have to realize that they're not just competing with other youths for jobs. They're competing with the unemployed population as a whole, which includes adults with more skills and experience. By having a high school diploma or a college degree, you're making yourself that much more marketable as a job seeker."
About Granted
Granted.com is a job search site based in Pasadena, CA. It's a part of the Employment Research Institute and owned by A. Harrison Barnes.