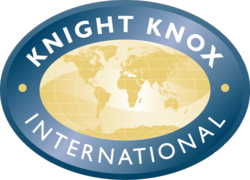 I'm looking forward to the challenges of a new role and seeing where it takes me in 2013
(PRWEB UK) 21 December 2012
Having worked for the company for five years as a Senior Property Consultant, Lavin will now be responsible for sourcing new products and business opportunities in overseas' markets. Focussing on the USA market to begin with, his role will allow him to establish strong relationships with new developers, allowing for a wider range of properties to be marketed by the company.
Lavin has built up an extensive US network in his time as a property consultant with Knight Knox and plans to continue leading the sales team through the American market, in addition to his new role.
Clearly delighted by the promotion Lavin comments; "Having worked for the company for five years now, it's great to see how much we have grown and the direction the business is taking. This new role will allow me to have much more scope in regards to product choices, and will allow me to structure and package new investment opportunities, increasing my market knowledge which will help me better serve my growing investor client base".
"I'm looking forward to the challenges of a new role and seeing where it takes me in 2013".
Experiencing one of its best year's to-date, Knight Knox International has broken four individual sales records', resulting in the landmark achievement of selling more than 1,000 properties over a 12-month period. This latest promotion, coupled with an increase in staff members and two additional internal promotions indicates exciting times for the market-leading property company.
Knight Knox International
Market leaders in worldwide property investments, Knight Knox International offers an extensive range of property and services on a global scale, from beach-front condos in Thailand and Turkey, to prime coastal land in Florida and boutique student accommodation and new-build residential projects in the UK.
If you would like to discuss further opportunities within the property market, please contact Knight Knox International on +44 (0)161 772 1370 or visit the website to view the full range of properties available.