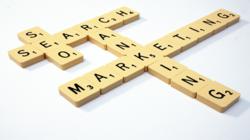 "Over 50% of businesses don't have websites, and of that less than half have a good websites. Don't be stuck in the dark ages."
Melbourne, Victoria (PRWEB) December 21, 2012
"Research shows most people never check beyond the first page of a search engine. If they cannot find it on the first page, they stop," said Caroline Balinska of SEO Marketing Pro.
Balinska and her company, in response to their customers and the changing algorithms, have expanded beyond simple SEO and are now writing articles for customers. "All you [the customer] have to do is give us an idea. We will do the rest; you will not have to do anything," said Balinska.
Companies are finding it more and more difficult to stay on the front pages of search engines, simply because they lack the time to write new and fresh content.
"Content needs to be updated almost weekly," Balinska continued, "and it is hard to write new content every week. Make life easier by having it written for you."
Balinska specializes in SEO work for small businesses who need a real online presence, "Over 50% of businesses don't have websites, and of that less than half have a good websites. Don't be stuck in the dark ages."
Balinska has a background in marketing and business and uses it to help craft SEO packages with the client in mind and a rate that is affordable.
Those who want to learn more about SEO Marketing Pro, its services or how to order a package should visit the website.