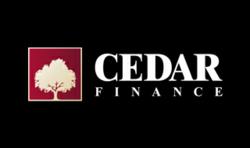 Forex is not Half as Good as Binary Options Trading
Nicosia (PRWEB) December 27, 2012
With the recent guideline changes in Europe regarding the currency market, the forex versus binary options debate has expanded, and binary trading is rapidly gaining interest. John Simons, a financial analyst from Cedar Finance, made the switch from forex to binary option trading. He has publicly stated the advantages that binary trading offers in comparison to conventional forex methods. Although Simons has worked in the foreign exchange market for years, he makes strong statements regarding the latest financial strategies associated with binary options. 
The CEO of Cedar Finance has been an advocate of the binary trading industry as well. Over one third of the financial company's customers have used forex in the past, and the number of clients switching to binary options is rapidly increasing. Mike Webber encourages anyone experienced in forex trading to contact Cedar Finance for more information on the expanding binary options industry. Interested investors will discover that each trade has a return of around 80 percent.
As a financial analyst for Cedar Finance, John Simons has researched the potential of binary options. He reveals three benefits binary trading has over forex. The first advantage this financial strategy offers is stability. Binary trading gives traders more control because the payout is established in advance. There are no variables, commissions or spreads, and the need for a stop-loss order is eliminated. The serious risks that forex trading presents do not exist with binary options, which makes binary trading more sensible in an unsteady economy.
Another advantage that binary trading has over forex is its simplicity. A trader only needs to decide whether the value of an asset will decrease or increase. Because forex traders are familiar with this type of tactic, changing to binary options is easy. Those experienced in forex understand the complexity of the market and know how to analyze and predict trends. Switching to the simpler binary options method takes little effort. Binary options provide more flexibility for trading assets as well. Investors can trade currency, indices, stocks and commodities. Being able to trade a variety of assets means more security. If one market is unstable, there are alternatives.
Because binary options offer so many financial benefits, the future of the industry is bright.