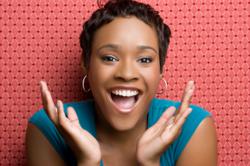 "The fact that we do not charge extra for aromatherapy and facial massages pleases our clients", says Carole Gardner, owner of Supreme Skin LLC
Asheville, NC (PRWEB) December 20, 2012
Supreme Skin, a day spa in Asheville, NC, provides a pleasant and soothing experience to let its clients feel rejuvenated. Using microcurrent technology, it provides much more in every treatment session than the clients actually pay for. The salon claims that while other invasive procedures improve facial appearance by first damaging and then restoring the skin, microcurrent technology shows results without injuring the skin at all.
Supreme Skin offers specialized treatment sessions that start with soothing aromatherapy because clients enjoy the benefits. Then, by energizing the muscles along with removed facial impurities and stimulated muscular cells, clients feel their skin glowing and see visible results immediately. A brief relaxation facial massage, specially formulated to relax the nerves, finishes the treatment, significantly enhances the experience and the skin's appearance. The infusion of special anti-aging serums makes these facial treatments even more productive to bring back a more youthful look.
Being the owner of Supreme Skin, Carole Gardner acutely understands the role of a day spa in Asheville, NC. She explains the particulars of new and exclusive facial services, "We only employ the latest equipment, advanced products, and of course licensed estheticians to offer our clients the best results. The fact that we do not charge extra for aromatherapy and facial massages pleases our clients. They also prefer our safe facial treatments because they make the skin refreshed and healthy naturally, compared to other over-priced, risky treatments."
With the very first facial treatment at Supreme Skin, the results are obvious right away. However, the salon promises to provide much greater and better facial results with a series of regular treatments.
Supreme Skin is a local skin care salon in Asheville, NC that provides non-invasive skin care services and treatment sessions. With its specialized, anti-aging skin treatments, it reduces the risk involved with other procedures. It aims to provide relaxing and more natural sessions that truly regenerate the skin, showing anti-aging results.