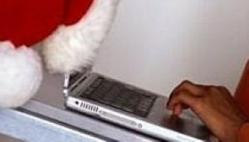 High Wycombe, Buckinghamshire (PRWEB UK) 21 December 2012
The company, which works with a host of parcel delivery, courier and mail organisations, found that 10th and 11th December saw the most activity so far this year, with home delivery volumes during the month almost 50 per cent higher than average non-peak trading periods.
Since the peak trading period began at the beginning of November, Skillweb has processed almost 12.5 million items via its Houndit Enterprise parcel tracking solution on behalf of UK and international home delivery customers. As a result, average daily volumes have risen 21 per cent month-on-month during November and 23 per cent so far during December.
Paul Ridden, Managing Director of Skillweb commented: "We have seen a staggering level of growth in parcel volumes as more and more people buy their Christmas gifts online. We expect this to continue through to the end of the year with Houndit Enterprise processing in excess of 16 million parcels during the peak period."
"Home delivery organisations are under pressure at this time of year to provide the expected levels of service whilst absorbing significant increases in parcel volumes. New developments in our flexible parcel tracking solution are increasingly helping operators to overcome this challenge by supporting high levels of first time delivery and making electronic capture of proof of delivery more accessible during peak."