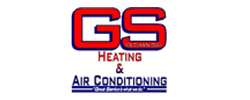 Greer, SC (PRWEB) December 22, 2012
GS Mechanical Heating & A/C Inc., a Greenville, South Carolina provider of quality heating and air conditioning products and repair services, recently offered key information about preventing dangerous poisoning from HVAC Carbon Monoxide. The company includes information about the causes, symptoms and how to detect carbon monoxide and prevent carbon monoxide poisoning.
GS Mechanical Heating & A/C Inc. says that carbon monoxide poisoning is caused by the incomplete burning of various fuels, including coal, wood, charcoal, oil, kerosene, propane, and natural gas. An individual exposed to carbon monoxide may complain of dizziness, headache, nausea, sleepiness and similar symptoms. In extreme cases, carbon monoxide poisoning can even be fatal. GS Mechanical Heating & A/C says that the key to preventing carbon monoxide poisoning is through regular maintenance of the furnace and using a carbon monoxide detector.
"Carbon monoxide is one of the leading cause of poisoning deaths, so we want to do everything we can to get the word out about the danger. Our qualified technicians can inspect your furnace and check fuel-burning appliances in the fall and winter," said Tim Gilson of GS Mechanical Heating & A/C. "We will help you make sure that all fuel-burning appliances are adequately vented and maintained."
For more information about carbon monoxide poisoning, having a furnace or appliance inspected and all GS Mechanical Heating and A/C products and services, call (864) 334-8072 to schedule a consultation.
About the company
With almost 20 years of experience serving the upstate and an A+ rating from the Better Business Bureau (BBB), GS Mechanical Heating & A/C Inc is one of the most respected companies in the Greenville area. They are here to make homes more efficient and comfortable. They are a fully licensed, insured, and drug free company. GS Mechanical Heating & A/C Inc is a company customers can trust for the repair, installation and maintenance of their heating and air conditioning system. For more information visit their website at http://www.gsmechanicalsc.com.