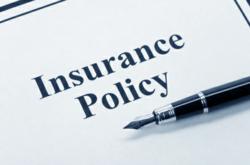 Remember, when making a claim on a home insurance policy, any no claims bonus that has been built up might be lost
(PRWEB UK) 21 December 2012
A Camera Insurance Guide to Photography Equipment and Home Insurance
It is often thought that home insurance will cover every aspect of loss when it comes to common items such as cameras and equipment. This is not always the case. Most home insurance policies will cover a certain amount of equipment whilst it is indoors, and will cover against such events as a fire, or a break in or theft from the home address. This may be fine if the camera equipment never leaves the house.
Home insurance does not always cover all types of damage either, for example there may not be cover for accidental damage, and so if a camera were dropped and damaged, it may not be possible to claim for a replacement.
If the cameras and equipment are taken outside, a typical home insurance policy may cover this to a limited degree under the all risks section of the contents cover. Again, there are normally restrictions on this part of a home insurance policy. For example, home insurance would not usually cover commercial or professional use, and may not cover cameras being taken abroad, hiring new equipment during a claim, and sometimes will not cover for accidental damage outside of the home address either.
This is where specialist camera insurance comes in. When using photography equipment for any kind of professional or semi professional activities, it is usually better to get full cover with specialist camera insurance, including such things as third party liability and unattended vehicle cover, often with worldwide cover options available too.
Even if the equipment is just being used for amateur photography, camera equipment values can soon build up. Home insurance often has a single item limit, and a total value limit that they can insure outside of the home address. Specialist camera insurance can help by fully covering all of the equipment, both for individual pieces such as those expensive lenses, and the overall total of the photography equipment.
Home insurance policies can also have a high excess, and this will normally be a general excess for any type of claim. Camera insurance policies will often have lower or zero excesses, which is a great saving in itself. Remember as well that when making a claim on a home insurance policy, any no claims bonus that has been built up might be lost, and whilst the claim may have replaced or reimbursed the value of the lost equipment, it may be that the home insurance policy premium significantly increases at renewal due to the claim.
Whatever the camera and photography equipment is used for, make sure to have the full cover required. Specialist camera insurance can offer excellent cover, from professional photographers to every-day use or just going on holiday. Policies can be tailor made to suit requirements, leading to a far better policy all round.