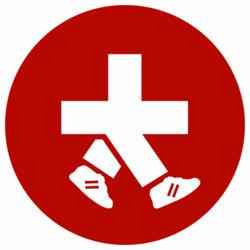 Buy a great (not just good) pair of running shoes … and replace them at the recommended time.
Austin, Texas (PRWEB) December 20, 2012
With 2013 almost here, it's a time that many begin reflecting on the past year while making plans for a better future. Resolutions are a great way to put new focus on improving one's self in a variety of ways. For runners or for those who are thinking about taking up running, the Austin sports medicine doctors at Medicine in Motion have a few suggestions to add to the resolutions list.
1. Buy a great (not just good) pair of running shoes … and replace them at the recommended time. Don't let body aches be the wakeup call to purchase that new pair – keep track of mileage and let that be the determining factor.
2. Drink at least a liter of plain 'ole water EVERY day. There is nothing better for the body than water – it helps with weight loss and keeping body tissues healthy. Most people actually need more than a liter every day, especially if much of it is being sweat out with runs – but a liter is a great start.
3. Don't just run. Go for an intense run at least once a week. But don't overdo it, either. Make sure to listen to the body, and push boundaries in small increments. But don't settle for making the same old run every week.
4. Compete in a different type of race. Whether it's location, terrain, distance or speed – shake up the competition routine by trying out a race that differs from previous experiences. Running is a great reward in itself, but a new challenge will get runners excited about pushing limits.
5.Talk about running goals. Share running resolutions and goals with friends, family and coworkers. The more a person talks about resolutions, the more internal excitement is generated and the more likely follow-through will actually occur. Not only that, but talking up running resolutions may get others interested enough to join in the fun too!
6. Journal. It's easy to think one will be able to remember the time and distance of runs, but the mind can only process and recall so much. Measuring progress can be very challenging – unless you're writing it down. So buy a journal and keep it accessible for after a run. It's great to see on paper the progress you'll make, and it's a lot easier to set and adjust goals with evidence of past performances in hand.
Medicine in Motion (MIM) specializes in providing top quality sports medicine healthcare in Austin, Texas, for athletic individuals of all ages and levels. The doctors at MIM believe active bodies are healthy bodies, therefore it is the office's goal to keep patients energetic and fit. To that end, MIM provides treatment of injuries and illnesses, including the use of physical rehabilitation; promotes healthy living with personal training and nutrition coaching; and offers comprehensive sports medicine evaluations to optimize health, activity level and sports performance. For more information or for questions regarding sports medicine in Austin, contact Medicine in Motion at 512-257-2500 or visit the website at http://www.medinmotion.com.