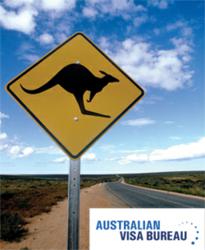 You should undertake a skills assessment before you submit your EOI so that you don't spend your time and money on a visa application that may not meet the necessary requirements
London, UK (PRWEB UK) 21 December 2012
The initial skills assessment is often the first stumbling blocks for many Australia visa applicants as it can be easy to overlook as an essential requirement while rushing through the stages to lodge an Expression of Interest (EOI) with SkillSelect – the Australian government's online lodgement system.
However, all Australian immigration applicants should have a satisfactory skills assessment before they submit an EOI or risk having it rejected.
"You should undertake a skills assessment before you submit your EOI so that you don't spend your time and money on a visa application that may not meet the necessary requirements," said an Australian Department of Immigration and Citizenship (DIAC) spokesperson.
A skills assessment is intended to determine whether you have the necessary skills and experience to work in a particular occupation in Australia. Each occupation category has a relevant assessing authority, which can be found on the Skilled Occupations List.
The skills assessment is a necessary stage in the Australian visa application process as it determines the most suitable occupation relevant to an applicant's qualifications and experience, and thereby ensures valuable places in Australia's General Skilled Migration program are allocated to people who have the most potential to benefit Australia.
It is always the first step in the process to ensure applicants do not waste their time and money on a futile application.
A recent report from the Continuous Survey of Australia's Migrants showed that over 90% of skilled migrants who arrived in Australia with a satisfactory skills assessment secured skilled employment within six months.
The Australian Visa Bureau has helped thousands of clients achieve their dream of moving to Australia and one of the first areas a dedicated caseworker always covers is the process of obtaining a positive skills assessment, working with the client to ensure all requirements are fulfilled to obtain a successful result and start the visa application process moving.
"Securing the necessary details and paperwork for a successful skills assessment can often be a daunting task," said Guy Bradley, managing director at the Australian Visa Bureau.
"We help our clients prove their identity as well as track down the appropriate employer references, certificates or transcripts of any relevant qualifications – whatever is required by the relevant assessing authority."