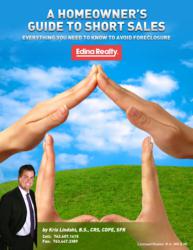 The days of old school real estate tactics are over. Yard signs and open houses don't sell homes anymore – technology does
Blaine, MN (PRWEB) December 20, 2012
"The days of old school real estate tactics are over. Yard signs and open houses don't sell homes anymore – technology does. I represent the 'new age' of real estate and I've worked hard to master my craft," Kris Lindahl explained at the seminar yesterday, and continued," Where technology meets real estate is where you'll find me."
"I know real estate like the back of my iPad," Lindahl joked with the attendees of the seminar yesterday, and continued,"In order to sell a home you must have the best tools available and with me as your agent I can guarantee that will be the case."
Kris has created three short sale calculator websites, recently published an eBook on short sales, and launched a video series on YouTube. "I'm an internet marketing specialist," the top real estate agent says, and continues, "It's all about resources, and I've got them all."
Call Kris Lindahl at (763) 607-1415 for more information. Visit the Minnesota Short Sale Calculator website to check your eligibility and the Kris Lindahl real estate website. Download the eBook titled "A Homeowner's Guide To Short Sales."