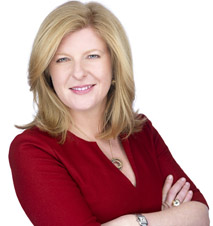 Let's face it, when disaster strikes, we're not always thinking clearly. Having a plan ensures that business is carried out appropriately--and with humanity.
Stamford, CT (PRWEB) December 28, 2012
During both Hurricane Sandy (one of the most severe storms to ever hit the East Coast) then again during the Newtown, CT, school shooting (one of the deadliest shootings in history), the nation experienced deep heartbreak as fellow citizens endured pain and severe loss. And both times over that short span of two months, ClientAttraction.com, a small company with clients to serve, employees to support and year-end goals to meet, found themselves in the middle of a major business launch--with some very important business decisions to be now be made.
Did they do everything right in response to the tragedies? No. But they're learning and applying what they've learned to their Best Practices so that as a company they can get better at what they do, continue to improve their service to customers and clients, and to always, always put people first.
Entrepreneur and Business Leader, Fabienne Fredrickson shares 7 of her strategies for doing business during times of national, even global crisis--based on her own company's personal experience during Hurricane Sandy and the Newtown School Shooting.