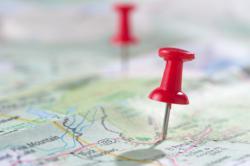 The number of open (travel) positions has increased significantly in the month December compared with other months.
Huntersville, NC (PRWEB) December 21, 2012
ProvidaStaff, LLC has seen an increased number of travel therapy and PRN positions needed with its healthcare clients to provide services during the holiday season. This has been a result of many of the full-time and part-time providers requesting vacation time during the holiday season. As a result, "the number of open positions has increased significantly in the month December compared with other months", said ProvidaStaff's COO, Matthew Lewis.
According to the Bureau of Labor Statistics, Physical Therapy and Occupational Therapy jobs are increasing because of the aging population of baby boomers that are beginning to need therapy services to remain active. The therapists performing these services are compensated very well, with the top ten percent of workers earning six-figures to travel and work in rehabilitation centers, skilled nursing facilities, outpatient physician practices and hospitals.
ProvidaStaff has seen more and more providers enjoying PRN nursing positions as well. The American Association of Critical-Care Nurses (AACN) announced that the number of requests for temporary or traveling critical care nurses have also increased in every area of the country.
Travel positions offer therapists and nurses the ability to move around the country under a contract assignment and gain experience at different healthcare facilities. The average travel position lasts thirteen weeks, giving them the experience to live and work in all parts of the country.
For those considering a therapy or nursing travel position, please contact ProvidaStaff at 1-866-75-STAFF to speak with an experienced recruiter to learn more about these career options.
About ProvidaStaff, LLC
ProvidaStaff, LLC is a leader in providing comprehensive healthcare services in education and medical settings nationwide including schools, rehabs, hospitals, outpatient clinics, nursing homes, and early intervention programs. ProvidaStaff offers numerous career opportunities through national networks throughout the United States including travel and contract assignments. Founded in 2007, ProvidaStaff, LLC started with a vision to increase the quality of life to individuals in need of healthcare services and continues that effort today.