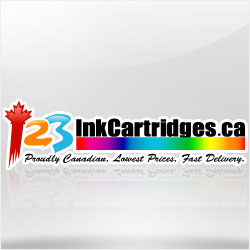 Montreal, Quebec (PRWEB) December 24, 2012
The latest announcement from the Canadian based online supply store 123inkcartridges.ca informed consumers about the addition of various speakers which can be used with iPhones and iPods. This expansion is in response to the growing needs of consumers. The online store has continued to expand their product lines to meet the changing needs of its customers and this announcement included the addition of the latest Apple related products. Consumers will find that the online store was designed to help them find the products that they are looking for and keep prices in a range that is affordable.
These two additions to the online supplier are just the latest in a rapidly growing line of products being offered by 123inkcartridges.ca. They offer a wide range of speaker docks and portable speaker systems that are compatible with the latest iPod and iPhone devices. These high quality speakers are made available at reasonable prices. The customer service team will assist consumers in finding the unit that is appropriate for their needs. The speakers will be shipped quickly so that consumers can enjoy the speakers with their Apple devices.
Readers who would like to view the iPod and iPhone speaker line offered by 123inkcartridges.ca may view their full line of products online at: http://www.123inkcartridges.ca/. The reputable online supply store continues to add these types of popular accessories to their growing line of products in an attempt to keep up with the growing needs of their clientele. They insist on offering products which are of the highest quality while maintaining reasonable prices for consumers.
About 123inkcartridges.ca
The Canadian based online store began by offering only ink and toner cartridges to consumers. Because of their high quality products and reasonable prices, consumers soon made them the number one online resource for printer related products. They soon expanded to include computer related products. More recently, they have begun to add a wide variety of technological devices and popular accessories. The site: http://www.123inkcartridges.ca/ has continued to be the most reliable online resource for computer and printer related products.